Ultimate Jordan: Deluxe Edition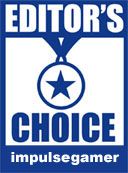 Well, where to start? Like many children of the 1990s I idolised Michael Jordan, wearing my Bulls singlet every chance I got, watching videos like Airtime over and over with friends and trying my best to emulate his moves on the basketball court, at least as well as a skinny white kid from the Melbourne suburbs could ever hope to. His athleticism, virtuosity and gift for inventiveness on the court were unparalleled, as were his ability to snatch a game or playoff series from the jaws of defeat.
Time after time he put in almost superhuman efforts in his thirst for victory, and was rewarded with no less than 6 Championship rings during his years with the Chicago Bulls. More so than any other basketball great in an era that was rife with legends like Magic Johnson, Larry Bird, Charles Barkley and Shaquille OíNeal, Jordan came to epitomise the complete game and was almost singlehandedly responsible for a monumental surge of interest in the NBA the world over.
Beyondís sprawling new 7-disc Jordan box set is an absolute must for sporting fans; in fact itís an absolute must for anyone, anywhere. I donít care who you are or how much you know about basketball: leave the house right now, buy this box set and marvel at the exploits of the greatest athlete ever to walk the earth. You wonít be disappointed!
Included are all five of Jordanís videos, namely Come Fly With Me (1989); Michael Jordanís Playground (1990); the unmissable Airtime (1993); Above and Beyond (1996), which charts Jordanís return from retirement and his journey to his second straight ĎThree-peatí; and His Airness (1999), a career retrospective that was produced following Jordanís second, and what was presumed to be his final, retirement. These run around an hour each and to varying degrees compile documentary, highlight, interview, training and ĎJordan at homeí footage. For many years they were only available on VHS - itís great to have them housed on DVD under one roof.
The setís other big draw in five classic Jordan games included in their entirety, including in most cases the pre-match buildup (though not, sadly, much in the way of post-match interviews). These include Championships games, two of Jordanís highest-scoring games including his 69-pointer against Cleveland in 1990 and the infamous ĎFlu Game,í in which a sick, dehydrated and visibly exhausted Jordan overcame a serious virus to score a game-winning 38 points against a hapless Utah Jazz.
In addition there are also a number of fantastic bonus features, including Slam Dunk Contest Highlights, a fairly explosive compilation entitled ĎBest Dunks, Moves, Clutch Plays & Assists,í a Making-Of Featurette for Michaelís Jordanís Playground, footage of Jordanís Hall of Fame induction ceremony and plenty more. Itís a thrilling and expertly-compiled collection, and with a runtime of almost 17 hours will keep fans busy, as it has me, for many a night. Really superb stuff.
Also available on Blu-ray.