Top Gear the Complete Series 18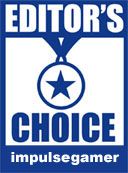 With at least a good three weeks having elapsed since the last Top Gear home media release and with fans presumably chomping at the bit for the next instalment, the tireless Top Gear crew of Clarkson & Co have thoughtfully obliged with the complete 18th season of their insanely, unrelentingly, perennially popular petrolhead series. The series runs over nine hours and comprises:
Disc 1
The India Special (88 minutes)
Episode 1 - Italian Road Trip - Special guest Will.i.am from Black Eyed Peas
Episode 2 - NASCAR racing, China - Special guest Matt LeBlanc
Disc 2
Episode 3 - Nuremberg + The Sweeney Parts 1 & 2 - Special guest Ryan Reynolds
Episode 4 - Fisker Karma - Special guest Michael Fassbender
Episode 5 - Skoda Super 2000 vs Jet-powered Flying Man - Special guest Matt Smith
Disc 3
Episode 6 - KTM X-Bow vs Morgan Three Wheeler vs Caterham R500 Parts 1 & 2
Episode 7 - BMW M5, Rallycross vs Golf - Special guest Slash from Guns ní Roses
Special Features
US Top Gear Season 2 Episode 1
Series 18 Welcome
Behind the Scenes footage
Six Celebrity Laps in Full
& more
In addition to the usual fatuous interviews and excruciating puns, there are the usual cavalcade of motor vehicles, from the ultra-expensive (Ferrari FF) to the oddball (offroad mobility scooters). Itís a monumental, sprawling three-disc outing, and one thatís sure to satisfy the most die-hard of fans.