Tombstone
(2 Disc Director's Cut)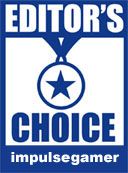 Although the story of Wyatt Earp and the Gunfight at the O.K. Corral has been told time and time again, Tombstone for me is the most definitive version of this story. With an engaging and realistic story, brilliant acting by Kurt Russell, Val Kilmer, Sam Elliot and Powers Boothe, Tombstone is a modern Western classic that is still one of my favourite stories of this genre. It's right up there with the classics that starred Clint Eastwood and the John "The Duke" Wayne.
Based on actual facts, this version of Tombstone is quite a gritty and dark Western which is oozing with realism. The tale of course revolves around Wyatt Earp during the late 19th century who is played by Kurt Russell, a former lawmaker from Dodge City, Kansas who has moved to Tombstone Arizona to start a new life.
Unfortunately his peaceful idea of serenity is dashed when he soon discovers that this town is run by a gang of thugs called the Cowboys. The Cowboys are unfortunately led by the enigmatic Curly Bill who is played brilliantly by Powers Boothe and is a force to be reckoned with. Joined by the deadly sadistic Johnny Ringo (Michael Biehn) and Ike Clanton (Stephen Lang), the Cowboys hold the town of Tombstone to ransom… of course, things change when Earp arrives.
Forced to become the town's lawmaker, Earp is joined by Doc Holliday (Val Kilmer) a dying doctor who is now paying for his days as a womaniser and alcoholic. This is probably the best interpretation of the character of Doc Holliday and Kilmer valiantly creates an extremely likeable and powerful character who thoroughly immerses himself into this character. He also puts on one of the best Southern accents ever heard. Apart from a clever repertoire, he is also the fastest gunslinger in the West and of course, he will be up against Johnny Ringo for this title.
Russell is also supported with some other powerful supporting roles that include Sam Elliot and Bill Paxton as his brothers who really assist with the entire story. Add in the Dana Delaney as the love interest for Wyatt and some great cameos by Billy Zane, Charlton Heston, Billy Bob Thornton and Chris Mitchum, Tombstone is a true Who's Who of Hollywood.
After seeing this movie almost 16 years later, Tombstone the Director's Cut is truly the definitive version of this historic story which still holds up extremely well today thanks to the strong screenplay and some wonderful one-liners by Russel, Kilmer and Boothe. Although the movie initially starts slow, the scene at the O.K. Corral is literally quite surreal and is the defining point of all the characters.
However, it really has to be heard through a surround sound setup to truly appreciate the epic scope that is also matched by the equally impressive musical score. The video quality is good for a film that is over 16 years old with sharp images, vibrant colours and a good yet sometimes muted colour palette which suits the Wild Wild West perfectly.
To compliment the feature, Walt Disney Studios have added some impressive extras that include "The Making of Tombstone", the actual Tombstone "Epitaph" of the O.K. Corral incident and various other impressive features that gives you hours of additional viewing pleasure.
At the end of the day, this is easily one of the most memorable and remarkable Western films... highly recommended! Yee-HA!