Todd & the Book of Pure Evil Season 1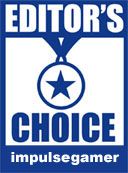 Todd Smith (Alex House) is a student at Crowley High, who dreams of being a metal god and winning over the affections of the resident high school super-hottie, Jenny (Maggie Castle). After finding out about and coming into contact with a magical and cursed tome, known as the Book of Pure Evil, which takes the wishes of people and makes them a reality, but distorts and twists them in evil ways, inflicting pain and all sorts of craziness onto everyone around them. After overcoming the books grip on him and then it slipping away, Todd, along with his best one-armed stoner bud, Curtis (Billy Turnbull), super-hottie, Jenny and science geek, Hannah (Melanie Leishman) search Crowley High for the next appearance of the book and find out its origins, all the while being targeted by a secret order of worshipers of the Book of Pure Evil.
First of all, I gotta sayÖWOW! What a series! Based on an original short film of the same name by Craig David Wallace and Max Reid, Todd & the Book of Pure Evil is a fun trip to take and one that is incredibly unique. This is a series backed by itís writing, the talent of itís cast and itís pure nothing-held-back, no-holds-barred attitude!
Each episode has a Ďmonster of the weekí type setup, but in this case, itís the Ďanother student comes across the Book of Pure Evil and tries to make their life betterí setup. Each student is different and has different wants and wishes for their lives. Ifís itís an overweight girl wanting to be thin and beautiful, or a gay boy wishing for acceptance, trying to cope through high school with his sexuality, each episode has its tale to tell and boy, do they. Episodes are hilarious, gross-out, crass and violent, but with a sweet nature and a heart of gold!
The show is a laugh a minute riot. The cast are exemplary. Everyone adds their own spice and charm to the mix and it all blends perfectly to make this odd bubbling stew of a show that really shouldnít work! But we can all be glad that it does! Itís just some sort of insane genius!
Production values on the show vary, obvious of a restrictive budget, but itís a good mix of old practical effects, with puppets, makeup, prosthetics and full body suits, while on the other side, using digital computer effects, again, all obviously held back by a restrictive budget, but the combination of the two work well together, all in the shows favour. It would have been interesting to see what they would have come up with had they had the money to go all out with their effects, but this is just a thought. The show succeeds with what it has.
Video and audio on these discs are prime! Absolutely perfect and flawless. This is a standout DVD release for a show like this and it works to its credit. Itís great when a fantastic show like this is released and all three aspects of it, which are show quality, video and audio just come together and compliment it perfectly! I would love to see a future Blu-ray relesase of this! That would be unreal!
Special features included are:
* Pure Evil is all shits and giggles: Blooper Reel
* Outtakes & Deleted Scenes
* The Bowels of Hell: Extended Musical Scenes
* Q&A with the quidiotic and awesome cast
* Short Promotional Clips
* Todd & the Book of Pure Evil: The Original Short Film
* Next time on Todd & the Book of Pure Evil Promos
With a robust 13 episode first season, Todd & the Book of Pure Evil is a winner. A rarity of a series that doesnít come along very often and canít be defined to a single genre, because it destroys the concept of genre with a kick to the crotch while laughing madly and playing a totally sick metal riff on a flaming guitar of awesomeness! Give a try. Iím sure youíll be glad you did.