The Yellow Sea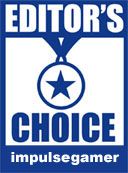 Korean director Na Hong-Jin took international audiences by storm with his feature debut The Chaser, a riveting thriller that toyed masterfully with the conventions of the serial killer genre. Recent follow up The Yellow Sea cements his position as one of the most exciting proponents of the New Korean cinema, and proves every bit as engrossing and inventive as his lauded 2008 debut.
Desperate to escape the impoverished Southern Chinese province of Yanbian, ethnic Korean cab driver Gu-Nam (Ha Jung-Woo) pays a local mob boss to arrange a visa and transportation to Korea for his wife, the idea being that sheíll send money once she starts working and he will eventually join her in their new homeland. The only problem is that shortly after arriving Gu-Namís wife promptly disappears, presumably having shacked up with a new lover. Worse still Gu-Nam, a gambling addict, has little chance of paying off more than a fraction of the coupleís debt no matter how many times he is beaten and threatened.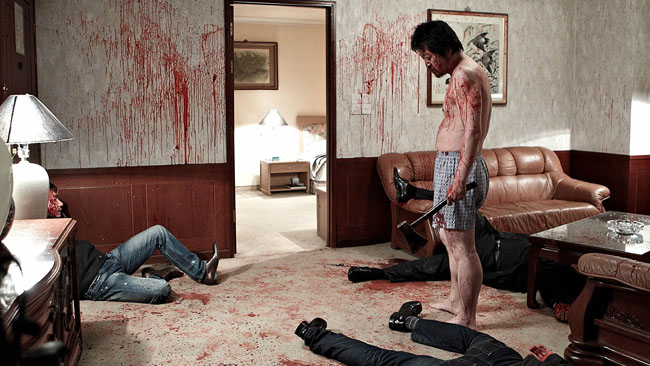 Seeking to capitalise on the situation, local crime lord Myun (Kim Yoon-Seok, who like Jung-Woo also starred in The Chaser) offers Gu-Nam a way out: if he goes to Korea and kills a businessman Myun wants dead, the debt will be extinguished. Moreover heíll have a chance to look for his missing wife in the process. With no other option Gu-Nam agrees, and there begins one of the most riveting and action-packed cinematic journeys of recent memory: within a fortnight Gu-Nam will be a hunted man, and itíll be all he can do to escape with his life, let alone taking that of the man heís been hired to kill.
In addition to his two immensely talented leads, Hong-Jin has also retained the services of Chaser editor Kim Sun-Min and director of photography Yoo Sang-Seob, and has managed to once more produce a gutsy, complex film that expertly ratchets up the tension over its sprawling runtime without lagging for an instant - even at a pinch under two and a half hours there isnít an ounce of fat to be found. Ha Jung-Woo is perfectly cast as the would-be assassin, and proves eminently capable of not only carrying a film of this magnitude but of taking an audience with him on an journey laden with pathos and very literally drenched in blood.
Martin Scorsese, long rumoured to be directing a Hollywood remake of The Chaser, has been lavish in his praise of Jung-Woo, who amongst other plaudits netted the Best Actor gong at the 2011 Asian Film Awards for his role as Gu-Nam. Yoon-Seok also steals nigh on every scene heís in, coming firmly from the grizzled, menacing berserker school of crime lords and bringing new meaning to the term Ďhatchet job.í The filmís slightly bleached-out cinematography and muted blue-grey colour palettes mimic the loss and alienation experienced by its central character, a stranger in his ancestral land (ĎWear a baseball cap. You stand outí he is advised upon his arrival in Korea). The action sequences, meanwhile, are genuinely thrilling, and Hong-Jinís audacious genre-bending has once again marked him as one of the worldís leading proponents of the adrenaline-fuelled crime epic.
The Yellow Sea is an expert piece of work in every regard, recalling all thatís best about recent South Korean cinematic standout such Oldboy and I Saw the Devil. Itís so bloody it makes Reservoir Dogs look like Curly Sue and yet the violence never feels gratuitous or extravagant, rather a natural consequence of the gritty criminal underworld in which the hapless Gu-Nam finds himself. Car chases, foot chases, fights to the death, a man repeatedly running for his life, more fights to the death, more car chases: Jason Bourne can go suck a dick. If you want real action coupled with unrelenting edge-of-your-seat suspense, The Yellow Sea is where itís at.
Bonus Features
A gargantuan 76-minute Making Of documentary laden with interviews, BTS footage and other goodies, and a selection of trailers.