The Underbelly Files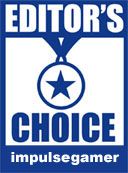 Recently aired on Channel 9, The Underbelly Files re-enacts three shocking crime stories from Australia's sordid criminal past. However it should be mentioned that there are two different versions of The Underbelly Files available due to ongoing criminal proceedings in New South Wales. Consumers living in NSW are able to purchase a modified 2-disc Underbelly Files that contains two telemovies as opposed to three. The DVD of Tell Them Lucifer Was Here is available in the other states of Australia as a 3-disc collection, however due to legalities and the potential to prejudice criminal proceedings, NSW consumers will need to wait a little while longer.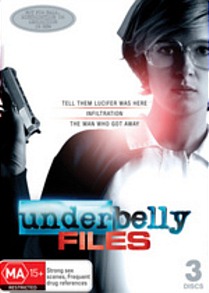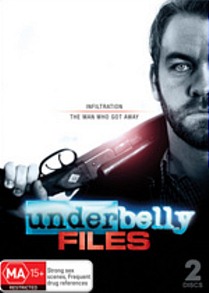 The three telemovies included in this release are Tell Them Lucifer Was Here, Infiltration and The Man Who Got Away. Like the previous Underbelly TV Series, The Underbelly Files is professionally made and features the cream of the crop of Australian talent. It's a slick presentation that boasts outstanding camerawork and acting which successfully recreate these nefarious crime stories for the viewer. There has been some criticism made to Underbelly that it glorifies these criminals and their activities and although I agree with this in certain parts, it also highlights the dedication and persistence of Australian lawmakers which nicely balances the stories. Another criticism from Underbelly was the amount of female nudity in the past series and ironically, it is kept to a bare minimum in these TV movies.
The first movie Tell Them Lucifer Was Here tells the story of Operation Lorimer which revolved around the two brutal murders of two Victorian police officers, Rod Miller and Gary Silk. Directed by Shawn Seet, Tell Them Lucifer Was Here stars some amazing Australian actors who create an extremely realistic recreation of this story that was a lifelong passion of the instigator of Operation Lorimer. The story of Tell Them Lucifer Was Here begins with the police investigating a string of relatively harmless robberies, however when two of their own are murdered, things go into high gear for the Victorian Police.
Due to legal proceedings in NSW, we have been asked not to mention any of the character names in this review but needless to say, the suspects responsible for this heinous act were quite surprising due to their "Suburbia" surroundings. The star of this telemovie is Brett Climo as the steely determined detective who scarified a large gap of his life in order to catch the murderer or murderers of this crime. The actors and actresses who play the almost inbred criminal family of this movie are eerily frightening to watch that actually makes you wonder what kind of sick world that we sometimes live in and do we really know who lives next door to us? As opposed to the other two telemovies, this is definitely the more gruesome of the three but nonetheless quite powerful.
The second movie, Infiltration is set during the 1990's as Victorian Detective Colin McLaren (Sullivan Stapleton) infiltrates a branch of the Calabrian Mafia. This story is based on the book Infiltration by former Detect Colin McLaren who was also used as a consultant for its creation, hence the realism. One theme that runs throughout this story is whether Detective Colin McLaren crossed the line when he infiltrated this tightly knit crime family such as his rendezvous with a prostitute at a local Melbourne brothel and other acts in order to get close.
Set in both Melbourne and Griffith that was responsible for the death of political advocate Donald Mackay, Infiltration is revolves around a new generation of the Mafia which requires those that join are either of Calabrian decent or through marriage. However, posing as an art dealer, McLaren somehow manages to infiltrate this organisation as he forms a very close friendship with a ringleader of this family. As Antonio Romeo (Valentino del Toro) welcomes McLaren into his family there are many nerve racking moments in the movie that almost cost this detective his life from dodgy recording devices to overseas Snitch detectors deeming him as untrustworthy.
Even though the odds were against McLaren through his almost two years of being undercover and considerable lack of support from those above him, he was never a man to give up and through persistence, he managed to bring down one of Australia's most powerful Mafia families. Through constant bungling by other police departments, McLaren quit the police force in order to start his own country restaurant which nicely concludes this story and he never shied away from what needed to be done. Directed by Grant Brown, he does a first class job at creating this movie who is backed up by some strong performances by Jessica Napier, Donna Matthews and Buddy Dannoun to name a few of the actors and their awesome performances.
Lastly, we have The Man Who Got Away which recounts the story of Melbourne David McMillan (Toby Schmitz) who came from an upper class background and became on of Australia's largest importers of illicit drugs. For McMillan, his climb to the top was more due to chance and luck as opposed to a brilliant criminal mind. Joining McMillan in his efforts to make millions was girlfriend Clelia Vigano (Claire van der Boom), the beautiful daughter of one of Melbourne's most respected restaurateurs whom together became an unstoppable force. Whether it was McMillan being let off by a customs official in 1975 or performing a ridiculous drug swap in a crowded hospital surrounded by police, his rise to power was like a high stake gambler, always rolling the dice for that next fix.
Joining McMillan was "Lord" Tony Moynihan, a so-called British aristocrat who becomes a key contact for their drug smuggling from Asia to Australia, however when this colourful business associate decides to walk away, this is when the world of sex, drugs and hit men begins to crumble. It may be a fast ride to the top for McMillan and Vigano as this love struck Australian version of Bonnie and Clyde, however their decent to the bottom is even faster which makes their story ever so more fascinating to watch.
Compared to the previous telemovies, the acting in The Last Man Who Got Away is quite superior which is probably due to the fact of these flamboyant characters such as Jeremy Sims as Tony Moynihan or Clelia Vigano as the hot headed daughter of socialite whose innocence was never ever there. Toby Schmitz however is the star with his Mr. Nice Guy personality who really manages to play McMillan perfectly and more importantly, the first person to have ever escaped from the Bangkok Hilton. Gripping from start to finish!
Video, Audio & Special Features
The video quality of this release is outstanding and Australia continues to lead to the front on high quality HD releases. With sharp images, deep blacks and some wonderful cinematography, The Underbelly Files is a visual piece of art. Add in a Dolby Digital 5.1 soundtrack all three movies of The Underbelly Files is a treat to the ears with crystal clear dialogue and perfect sound balances. Unfortunately there are no special features included in this release. A real-world feature on Colin McLaren or commentary would have really hit the spot. Fortunately the stories more than make up for the lack of special features and if you missed them on TV or got fed up with the copious amounts of commercials, than the DVD set is for you.
Recommended to those who enjoyed Underbelly or other high quality Australia crime dramas! Brilliant!