The Tempest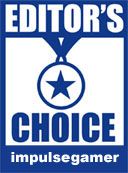 Director Julie Taymor, who gave us Frida and Across the Universe, adapted William Shakespeare's last play and shot it all over Hawaii. Perhaps her most controversial 'interpretation' was to change the male lead into a female: Prospera (Helen Mirren), the former Duchess of Milan. She had had her throne usurped and was exiled on a barren, magical island with her three year old daughter, Miranda (Felicity Jones).
Here, using her vast learning and wondrous books, she in turn usurped the resident witch, Sycorax, and enslaved her son Caliban (Djimon Hounsou is great as the half-man, half-monster) and the resident spirit Ariel (the vaguely and deliciously androgynous Ben Whishaw is aptly ethereal). The play, and so the film, is a grand revenge drama against the man who sent Prospera into stormy exile, twelve years on. One infamous stand-out performance is omnipresent comedian Russell Brand's (whose appeal remains inexplicable to me). He delivers his Trinculo lines with apparent abandon and Cockney discard.
Beside revenge, there is a tender, young-royal love story plus a haunting ghostliness in The Tempest. Taymor manages to make great use of the Hawaiian locale. The actors all stand up to the demands, especially Mirren, Whishaw (who create a lovely, unpronounceable tension) and Hounsou. Visually, the film is very engaging. The action moves quickly and the nearly two hours is smashed apart just like the ship at the beginning of the story.
I found myself watching with subtitles on, which enriched the experience: it made the words 'come to life'. I think some liberties were taken with the swearing but I am not one to make a fuss about that!
The disc has Dolby 5.1 sound, as well as stereo. There are many bonus features, not least of which are two full-length commentaries: one from the director, the other from two Shakespeare experts. There is also a generous making-of featurette, a 'Russell Brand Rehearsal Riff' (again, baffling) and even an 'O Mistress Mine' music video clip.
This disc will prove invaluable to all those students out there tackling this play. But it is also a gripping story executed with skill. It is thoroughly enjoyable, especially (in my opinion), with subtitles enabled.