Commissioned in the late 17th century by Louis XIV, the beloved and all-conquering 'Sun King,' the palace of Versailles remains not only the most potent symbol of the French monarchy but one of the crowning glories of European architecture. The beauty and grandeur of the sublime Hall of Mirrors is unsurpassed, and the intricate series of ornate fountains adorning the gardens remain a marvel of engineering to the present day.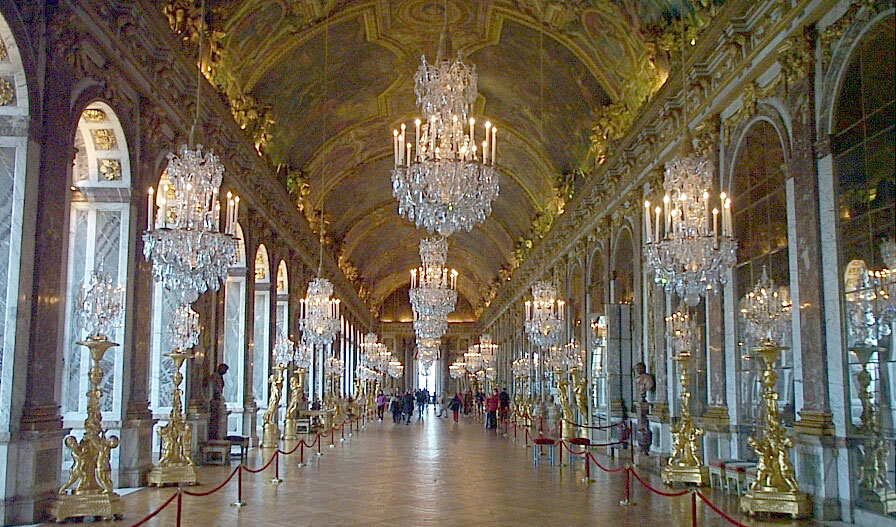 This remarkable Château housed three French kings in succession: Louis XIV, who after overseeing construction moved the court and government of France to Versailles in 1682; Louis XV, who not to be outdone in ostentation by his predecessor constructed an Opera house and the Petit Trianon, among other improvements; and Louis XVI, who has the dubious distinction of being the only French king ever to be executed and whose reign alongside a certain Marie Antoinette was, like his head, severed by the French Revolution.
Employing peerless reconstructions, expert testimony and plenty of suitably stunning visuals, this 3-part series is a real treat for Francophiles and the level of detail displayed throughout is quite remarkable. Each hour-long episode focuses on the reign of a particular king, evincing the spirit of the times, the monarch's daily life at court (as well as behind closed doors) and their physical and psychological bond with this most inimitable of palaces. The direction, cinematography and acting displayed throughout are all superb, and all up this series serves as a rollicking evocation of the sex, gluttony, extravagance and ultimate downfall of the most splendid royal Palace of Europe.