The Pact
A mothers passing, and a sister's disappearance, brings home younger sister Annie to uncover what really happened to them.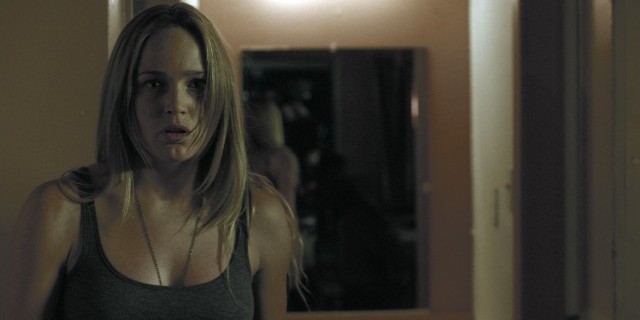 Debut feature of director Nicolas McCarthy "The Pact" is based on a short film of the same name. It follows Annie (Caity Lotz), a young woman returning to her childhood home to meet her sister Nicole (Agnes Bruckner) for the funeral of their mother, only to find the house abandoned and her sister missing without a trace. Annie with the help of detective Bill Creek (Casper Van Dien) slowly uncover that the house she grew up in has some secrets that were better left unfound.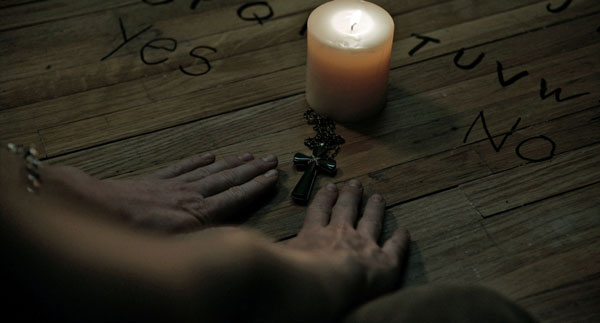 The movie opens on a cliché as Nicole returns to her family home to collect the belongings of her recently deceased mother. Seemingly she is the main character however in a obvious twist that is used so often she is quickly removed from the film and replaced by her younger sister Annie. However this is where the clichés stop and the movie goes into overdrive to keep you on the edge of your seat, and that's exactly where I was the entire length of the film.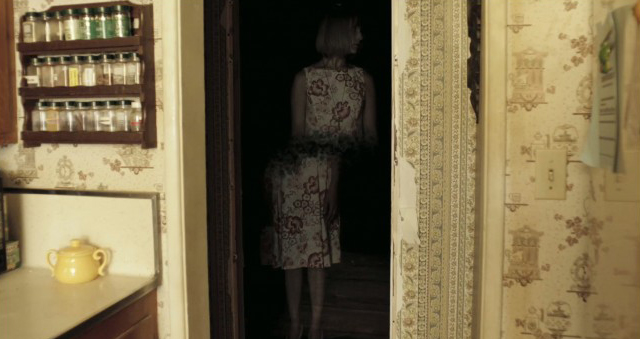 Unique horrors don't come around often, especially direct to video. There are so many twists in The Pact that it would give your screw driver a run for its money, most of which you'll never see coming. It's hard also to explain what those twists are with out giving it away and trust me you want to watch this without knowing. Really clever is an understatement, there isn't any of that gore that Hollywood throws at you to shield your eyes from the fact that the movie stinks, The Pact is all about creating tension and suspense and it does it perfectly.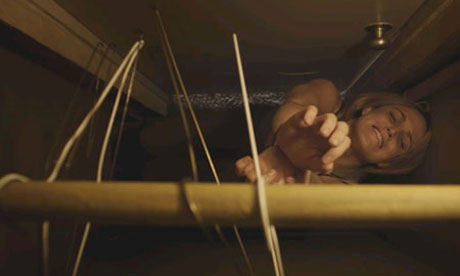 The Pact is really creepy, the director Nicholas McCarthy uses slow pans and long shots to keep suspense, he also doesn't let jump scares take over the movie as most horrors do, here when they are used they are used to perfection, when you least expect it. McCarthy keeps a shot going as long as he can, the score will continue to rise and I kept finding myself thinking "oh here we go" then nothing, nada, zip; you start to relax then bam! Normally I would say it's hard for a movie to scare me, however you would never believe me well if you were sitting next to me while watching this.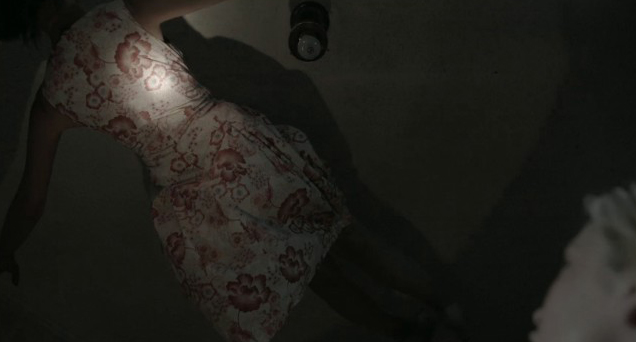 The Pact is one of those unique horrors that if you give to much away it will ruin the movie for other people, so when I say trust me, I mean it.
Special Features on the DVD are the regular trailer and Cast Bio, also attached is the original Short Film that the movie is based on. This was a great little piece and insight to where the story started. Its stars almost unrecognisable Jewel Staite from firefly in the role of Anna and it follows the similar path that the opening of the feature took. The short film has a nice classic feel that makes it look like its straight from the seventies; you can tell Nicholas McCarthy is inspired by other directors like Dario Argento and John Carpenter.