The Imposter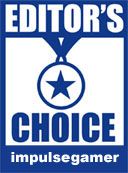 'I don't give a damn about what other people are thinking, or what they are feeling. I care about myself, only myself.'
In 1994, 13-year-old Texan tearaway Nicholas Barclay went to play basketball with some friends. He never returned home. His family did their best to pick up the pieces of their shattered lives after the disappearance and had seemingly begun to find some semblance of normalcy when, one night in 1997, Nicholas turned up in a small town in Spain. His story of abduction and torture at the hands of corrupt military officials seemed unbelievable, but he was eventually reunited with his family back in the States. But was the person claiming to be Nicholas really who he said he was?
Nominated for an Oscar and winner of the British Independent Film Award for Best Documentary, The Imposter tells a gripping and truly astonishing story – so much so that if it wasn't true, to paraphrase the old expression, no one would believe it. It is a story told with skill and audacity by director Bart Layton in what is, almost unbelievably, his first feature.
The only chastisement levelled by reviewers, who were otherwise almost universal in their acclaim, was the absence of true resolution to Nicholas's story. But sometimes life, as detailed in this magnificently intriguing film, is more complex and challenging than that.
Bonus Features
A lively and engaging Director's Commentary; a comprehensive 40-minute Making-Of Featurette (in which Layton frankly admits, like his viewers, he simply doesn't know what to believe about the disappearance); a series of excellent shorter Behind The Scenes Featurettes, for some reason labelled Podcasts (Telling the Story, Apple Trailer, Meeting Frederic, The 'Drama,' The Music); and a selection of Trailers.