The Housemaid
Evincing once more his nationís seemingly boundless capacity for delivering unnerving, startlingly unpredictable genre films, director Im Sang-soo is back with his fifth feature, a remake of the 1960 film of the same name.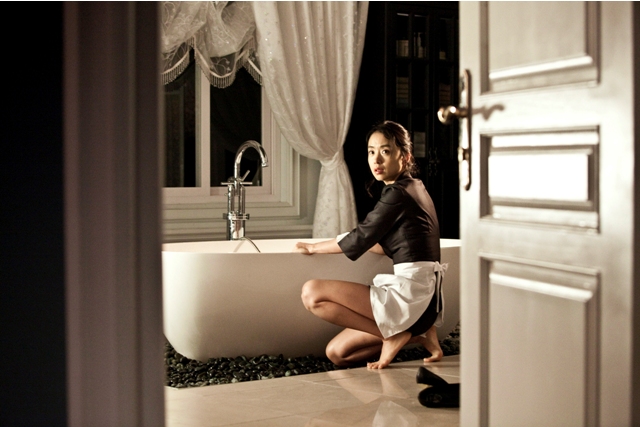 A taut, bleakly humorous denunciation of patriarchy and the inherent hypocrisy of upper class social mores, The Housemaid simultaneously functions as a rollicking sex romp, dark psychological thriller and unrelenting melodrama, somehow combining these seemingly disparate elements into a cohesive and deeply engrossing whole. In lesser hands the film might have wound up a confusing pot pourri of styles and influences, but under Imís guidance the end product is a seductive blend of satire and drama, with plenty of sensuality thrown in for good measure.
Like many recent Korean outings such as Bedevilled, Oldboy and I Saw the Devil, The Housemaid does have its own internal logic which inexorably escalates to perhaps illogical extremes, this seemingly being something of a national hallmark. The film is so stunningly composed, however, that all the power struggles, caddish behaviour, witchlike mothers-in-law and self-immolation in the world couldnít derail it. Korean Gothic never looked so good.
Special Features
Exclusive Australian interview with director Im Sang-soo
Madman Trailers