National Geographic
Stress: Portrait of a Killer
We live in a stressful world and although the blurb on the back of this DVD states, "discover the secrets to a stress-free life", it's actually more around what causes stress and more particularly a comprehensive study on primates and the effect of stress on them.
Stress is one of the biggest killers on the planet and its always been with mankind that been hard wired into our brains as a survival mechanism. However as he studies have indicated, too much stress leads to a variety of diseases and it wasn't until the 1950's that doctors and scientists began to notice the harm of stress within our community. This documentary explores stress with not only our modern way of life but also out animal cousins, the primates.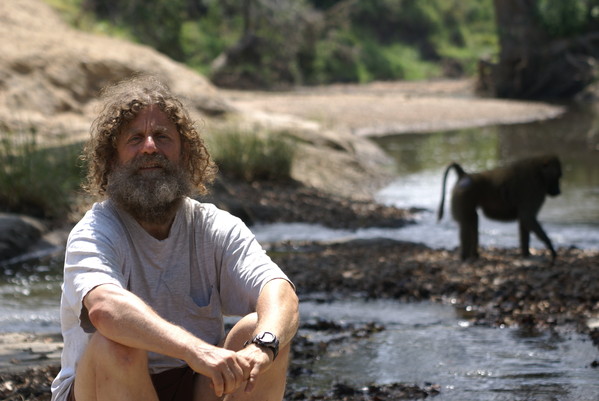 Professor Sapolsky in his stress free environment
The main scientist in this documentary is Robert Sapolsky, a professor at Stanford University who has spent a majority of his time studying this disease. Apart from research at Stanford, Sapolsky takes us to the Serengeti plains of East Africa in order to study stress of primates. These is very fascinating to watch!
As Sapolsky indicates, the alpha males of the pack are the least stressed animals in their society and this study was also mirrored by the British who studied those employed in the public service sector. Therefore if you're a boss, your stress levels are quite low compared to those on the lower pecking order. One interesting study of Sapolsky is that he studied one particular troop of monkeys whose alpha males all died out. The result, a perfect troop, one with a minimal amount of stress that could almost be called a Utopian society. Perhaps Marx was onto something?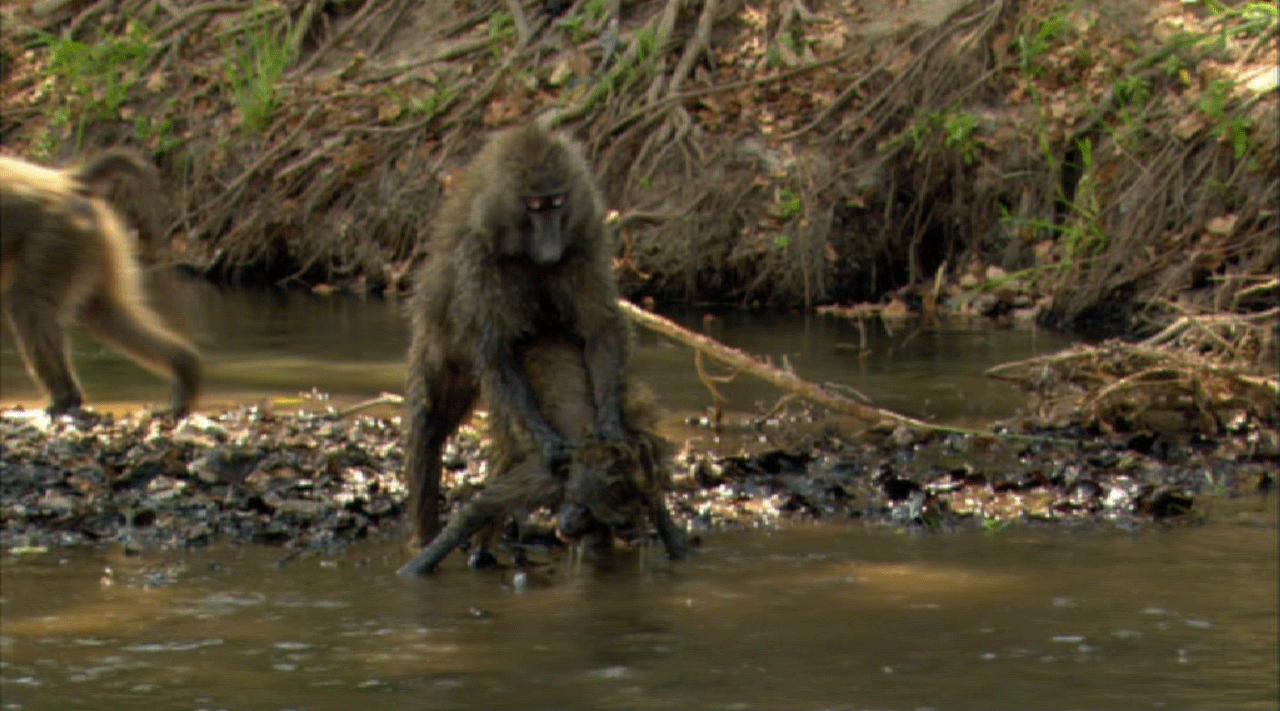 Stress...a monkey attempting to push a weaker male into the water
Joining Sapolsky are other scientists that include Michael Marmot and Elizabeth Blackburn whose research into stress is quite insightful and in turn a little frightening to those connected to society. How so? Stress actually has the power to unravel our chromosomes and even shrink our brains. Then you have the added level of fat added to our body and stress is not a pretty creature at all.
In the end, this 52-minute documentary may make some stress more about their lives but for what it's worth, it's a must see documentary and a warning to modern living. Presented in 16:9 widescreen with Dolby Digital 2.0 Stereo, National Geographic and Madman once again give the viewers a well made documentary (albeit a little short) from start to finish. Check it out!