Star Wars: The Clone Wars Season 1 Volume 1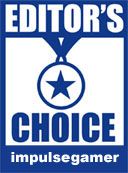 Although Iím a huge Star Wars fan, I loathed Star Wars Episode I The Phantom Menance due what seemed to be George Lucas cashing in on the franchise and of course, the horrendous Jar Jar Binks. Thankfully the following movies somehow managed to turn themselves around and from Episode I came Star Wars Episode II Attack of the Clones and Star Wars Episode III Revenge of the Sith.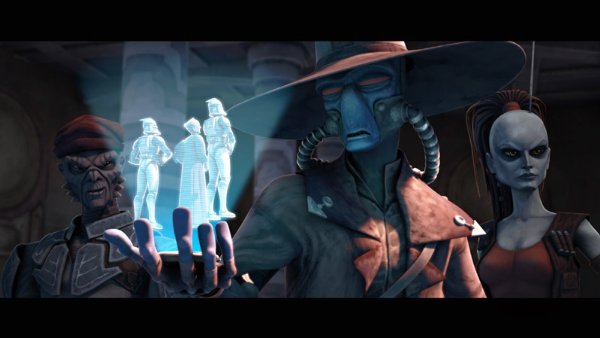 Images taken from later episodes
However somewhere in the middle of all this, the movies only briefly touched on the Clone Wars and mercifully an animated movie was created to bridge the gap between Star Wars Episode II Attack of the Clones and Star Wars Episode III Revenge of the Sith. Whether it was the popularity of the animated movie or if Lucasart had plans for a TV series, this amazing computer animated TV series is probably some of the best Star Wars stories to date. Bringing together a plethora of familiar characters such as Yoda and Count Dooku, the series also brought forth plenty of new faces to add to this amazing mythology.
Star Wars the Clone Wars Season 1 Volume 1 continues the war between the Republic and the Separatists as the galaxy is divided by war and planets are forced to choose sides. This current DVD features 5 episodes from the TV series which includes Ambush, Rising Malevolence, Shadow of Malevolence, Destroy Malevolence and Rookies.
The series really begins with a bang as Asajj Ventress, a Sith apprentice attempts to ambush Yoda, an ancient Jedi master who is hoping to broker a deal with the planets inhabitants. With awesome action and an equally entertaining storyline, Yoda and his three clone troopers really shine in this episode. Not to mention Yoda really sticking it to Count Dooku... classic Star Wars but with a modern interpretation.
Episode 2 brings forth Anakin Skywalker and his Padawan Ahsoka who endeavor to free a Jedi Master by the name of Plo Koon. Of course the Separatists play a role in the episode as the Republic attempt to destroy General Grievous' warship the Malevolence and its deadly weapon. This episodes leads to the third and fourth episode as we are joined with more familiar faces such as Senator Padme Amidala. Steep in some great Star Wars lore, this volume finishes with my favourite episode, Rookies that follows one of the mainstays of this series, Captain Rex, a clone trooper who attempts to inspire his rookies clones in almost unbeatable odds against the separatists.
For me, this series highlights some amazing computer animation techniques, brilliant Dolby Digital Surround 5.1 sound and some brilliant voice acting which only makes the stories even more engaging.
The people behind the characters include Dee Bradley Baker as the Clone Troopers, Tom Kane as the really cool narrator which gives the series an almost Golden Age of Hollywood atmosphere of the black and white serials, Matt Lanter as Anakin Skywalker, James Arnold Taylor as Obi-Wan Kenobi and Ashley Eckstein as young Ahsoka. The actors almost sound like their live-action counterparts and as a treat Anthony Daniels even voices C-3PO. Perfect video and audio!
Unfortunately there are no extras included in this presentation of Star Wars the Clone Wars Season 1 Volume 1 but even so, it's a must have collection for Star Wars fans, both old and new alike! Needless to say, this series can be watched by kids and adults alike... let's hope Warner Bros. releases more!