Sporting Nation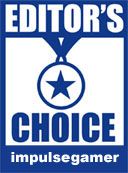 The arrival of Sporting Nation on our television screens couldn't have come at a more appropriate time. It comes just as Australia finds itself sifting through the ashes of an Olympic campaign that was hampered by controversy, internal squabbling, and expectations so lofty you'd need some kind of breathing apparatus to reach them.
This 3 part series from the ABC does just what's needed in these circumstances: It takes a long, hard look at the state of sports in this country. It shows us the good bits and the bad bits, not just of the sports we so fervently follow, but of ourselves as a people. After taking us on a tour down the long and hallowed hall of Australian sporting achievements, it stops and ponders what all of it- any of it, actually means.
The first two episodes take us through the history of sports in Australia, with a big focus on past Olympic games. In episode 2 we also get a look at the development of domestic sports, such as rugby, AFL, soccer and cricket.
The show is written and presented by ABC veteran John Clarke, who uses his trademark wit to both disarm and engage the viewer. The inventive title sequence, which recreates various sports using tiny models on miniature sets, hints at a tongue-in-cheek approach, and this is carried right through the programme. During episode 3 especially, some very serious themes come into the discussion. But all of it is handled with a wry, self-deprecating humour.
The show delves into the positives that sports can have- such as acting as a tool for integration for migrants from other countries, the obvious health benefits, and the character building that comes from playing with a bunch of mates.
It also shows us the dark side. If sporting achievement is tied in with national pride, then what happens if the results aren't going our way? Is the relationship between the media and things such as alcohol and gambling destructive, or just harmless fun? And has television moved us into a dangerous new phase where we never actually play sport anymore, but simply watch it from the comfort of our lounge rooms?
Gradually throughout the show, Clarke shifts the perspective to the point of view of someone looking in on Australia from the outside. Through the clever way he tells his narrative, we're able to look on ourselves- and the way we do things- with a fresh set of eyes.
Sporting Nation is also impressive for its interviews. Among the people spoken to are Pat Rafter, who expresses concern that some arrogance is creeping into the Australian psyche; Bob Hawke, who describes how immigration has helped shape both the country and the way we play our sports; and Herb Elliott, who talks about the effects of a positive attitude on his life and career.
The interviews have been chopped and edited to fit the format of the show, but you can watch them in their entirety on the second disc. A great number of sporting champions have contributed here: Cathy Freeman, Shane Gould, Dawn Fraser, Murray Rose, Nicole Livingstone and Cadel Evans being just a few.
Closing comments:
Sporting Nation is a great tonic for an Olympics hangover. It's a humorous yet sensible answer to the question: What does our obsession for sport say about us as a nation? For all those public figures who've been demanding answers as to what 'went wrong' in London, this should be compulsory viewing.