Snake Underworld with Henry Rollins
This awesome documentary is hosted by Henry Rollins of Rollins Band and Black Flag fame. As soon as I heard about this National Geographic title I had my hand up in a shot and Andrew our esteemed editor was good enough to give me a run with it.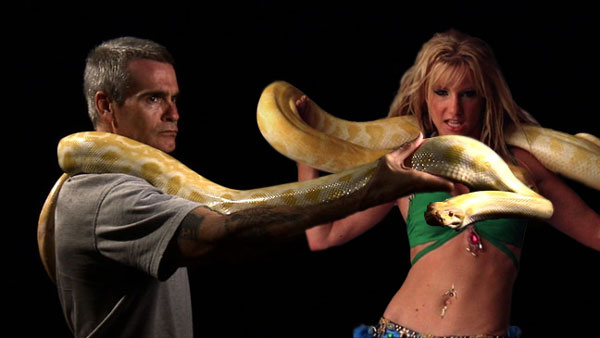 My whole life I've had a thing about snakes just as I am sure that most of us have, and I was keen to find out just what makes them and the people who are "crazy" enough to be enthusiastic about them tick. Throw in Henry as the face and voice and you just know at the very least it's going to be entertaining.
This title doesn't run long, in fact I enjoyed it so much that it run shorter than I would have liked. Clocking in at 104 minutes the title is packed full of information about the different breeds of both venomous and non venomous varieties, how the law differs from the different states in the USA and just how far some people are prepared to go to both have and sell these creatures regardless of the laws of the country.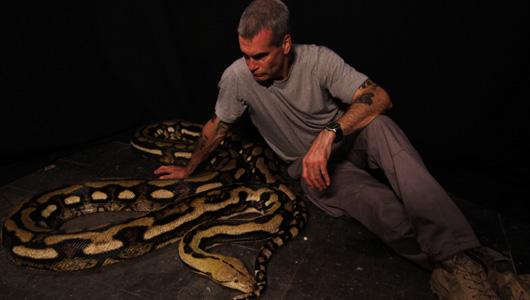 Rollins gets in the thick of it showing his obvious passion and dedication to snakes. Throw in some celebrity snake collectors such as metal heavyweight Kerry King of Slayer fame along with the Everyman who shares this passion for reptiles and we are given a pretty good snapshot of the broad spectrum that are into these fascinating and sometimes deadly animals.
Of particular interest to me was the parts of the documentary where they had a good look at the effects of bites from mild to severe and the treatments available along with the devastation caused by even the smallest of bites. Henry also interviews a man who actually injects himself with venom and has built an immunity to even fatal amounts of the toxic substance.
Overall this is a fascinating look at a world not often seen about the underworld of snakes and those that would possess them. Rollins is a great host and the pace moves along fast enough to keep you interested.
Well worth checking out!
Tory Favro