Sekirei Collection
Even though the DVD cover could virtually poke out your eyes due to the fact that this series revolves around battling buxom babes (BBB), there's actually quite an interesting premise behind the story... albeit a little hard to explain. The protagonist/hero of the Sekirei Collection is Minato Sahashi, a young man who really can't get a break, especially considering that he has failed the exam to college again. Minato basically cannot cope under pressure and this has been the bane of his life.
Minato also believes that he will tattooed as a loser for the rest of his life until he meets a strange girl called Musubi who will change his life as she literally falls from the skies! But to make matters worse, this beautiful girl is under attack. As Minato intervenes to save the life of Musubi from the Sekirei, his fate is soon sealed with a kiss that transforms him into a Ashikabis or more specifically the chosen one.
Minato now becomes part of the Sekirei Plan which is basically an enormous battle that has a godly prize for the winner but eternal separation from those that they love. Minato's plan is simple, ensure that Musubi doesn't fail. The series is also based on the excellent Manga series of the same name by Sakurako Gokurakuin which is definitely worth investigating as well.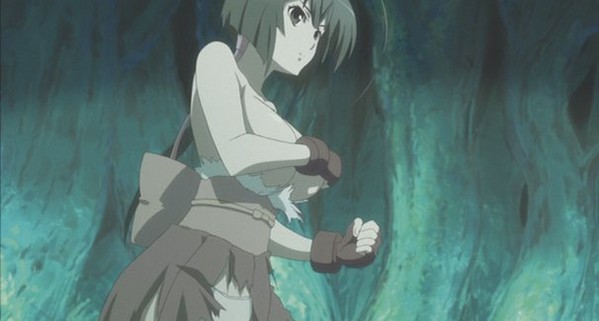 However when it comes to the Sekirei, they are almost mythical superheroes who happen to be drop dead gorgeous but unfortunately due to the Sekirei Plan, their existence may be short lived as hot girls battle it out in this breast action harem action.
However with each new kiss for the Sekirei, the harem army grows to epic proportions and not just more breasts but a force to be reckoned with. But just because this series is littered with BBB, the characters are actually the highlights of the story. As Minato begins assisting other Sekirei, the combat harem grows significantly but there are some wonderful Sekirei who join the case such as Kusano, a rather young yet down to Earth Sekirei.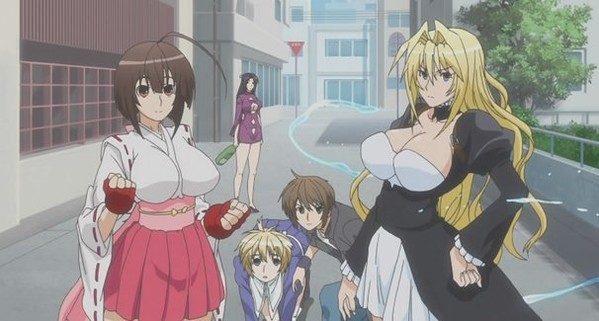 And then you have Tsukiumi, probably one of the most powerful of Sekirei due to her abilities but she provides a very level head approach to how to solve their predicaments and this match between youth, experience, "human" and beauty (Musubi) create an almost intricate story of love, turmoil and salvation. Needless to to say, I enjoyed all 300 minutes of this series but Christ... at times I was scratching my head, trying to understand and then you have the combat!
In terms of combat, I was surprised that even though there is plenty of BBB fan service, it's actually quite subdued and quite enjoyable to watch, especially some of the more exotic Sekirei... that is, in terms of their powers. Nonetheless it's very well choreographed and looks great on DVD. There should be a special mention made to the humour of this series because even the story is a little dark at times, there's plenty of fun moments and laughs for all. All in all, this is a well made and fun series from start to finish.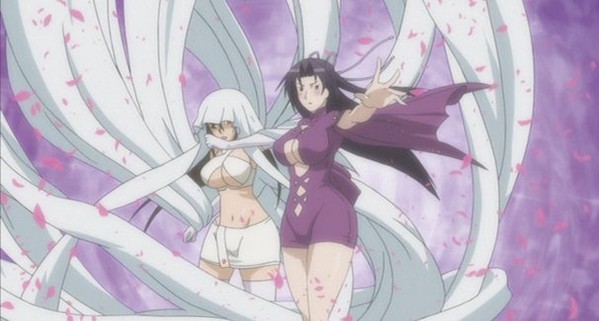 The DVD quality is what you would expect from a Madman release that boasts a very high calibre with great image quality that is only highlighted by the impressive animation. Add in a Dolby Digital 5.1 soundtrack and this series nicely comes together. In terms of special features, you have the textless song, Kusano's First Shopping Trip Ova and some trailers. Nothing special but still nice to have.

In the end, the Sekirei Collection is a very entertainment anime series that is steeped in action and comedy but best of all, characters that you will fall in love with. It is well written, contains a perfect English Dub and has some animated fight scenes to die for. If you're a fan of BBB, then you're in for a bigger treat but all in all, the Sekirei Collection is a well presented and produced anime series. Recommended!