Red vs. Blue Season 9: Project Freelancer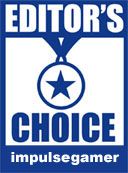 For those unfamiliar with the work of Rooster Teeth Productions, Red vs. Blue Season 9 might well be the perfect place to start.
The team's most popular and widely-lauded creation, the Red vs. Blue series is a deft parody of first person shooters (based specifically on the Halo franchise) which follows the exploits of two teams of mechanoid soldiers and their often hilariously inept attempts to destroy each other.
Season 9 depicts two independent plots - one in machinima style following Epsilon Church after the finale of Revelation, and another CGI-rendered storyline chronologically preceding the Blood Gulch Chronicles, involving events under Project Freelancer. These narrative complexities and blending of animation styles ensure Season 9 proves a commendably refreshing entry into the RvB canon. The effects are better than ever, and a number of really incredible action sequences take place that push the boundaries of the RT Production team like never before.
In addition to the potency of the two-hour feature, Season 9 also features a host of predictably substantial bonus fare – the Rooster Teeth boys have never been known to skimp in this regard, and their latest outing doesn't disappoint.
On offer are a highly detailed audio commentary that combines the usual comedic bickering with plenty of insight into the creative process itself, Deleted Scenes, a number of animation and digital effects featurettes, outtakes, cast interviews, behind the scenes videos and trailers for the entire Rooster Teeth back catalogue.
Nothing amiss here, and Siren have done another predictably fine job in bringing the latest Blood Gulch exploits to these shores with a features-laden and fan-friendly release that will delight both newcomers to the franchise and longtime stalwarts alike.