Rake the Complete Second Season
Buoyed by a mercurial performance by Richard Roxburgh, 'Rake' is not only a shining example of great Australian television, but a shining example of great television full stop.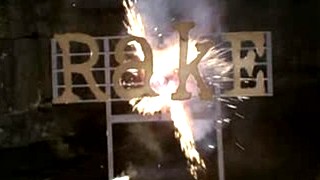 Returning as the talented, albeit self destructive, criminal defense barrister Cleaver Greene, Roxburgh takes us into the mind of an unscrupulous character who gallops into action for equally unsavoury defendants in a bizarre collection of cases that include murderous school girls, accused terrorists, an areola fetishist and a serial Bobbiter. Yep. That's exactly what you think it is.
As deliciously kooky as these cases are, they merely provide the framework for a character arc that brings Cleaver's private life to the forefront, eschewing the cocaine and gambling addiction fueled aspect of the first season and focusing more on Cleaver's torrid love life, personal relationships and family issues that will eventually pave the path to Cleaver's inevitable downfall.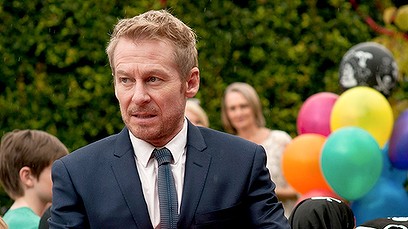 Roxburgh's charismatic depiction of the morally reprehensible protagonist is bolstered by a strong supporting cast, including Matt Day and Damian Garvey as Cleaver's nemeses Harry Sorry David" Potter and Cal McGregor. In Greene's corner there's his best friend and Instructing Solicitor Barney and his long suffering secretary Nicole, ably played by Russell Dykstra and Kate Box respectively.
Robyn Malcolm also puts in a great performance as Kirsty, who applies both emotional and financial pressure to Cleaver's already complicated private life.
Each episode also has an impressive guest cast, Toni Colette, Jack Thompson, Jacqueline McKenzie and Martin Henderson, playing a Julian Assange analogue, all making an appearance.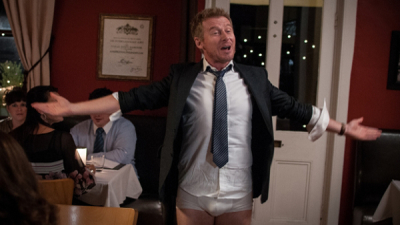 Cleaver Greene's personal life becoming more prominent has had an effect on the "Case of the Week" structure of the previous series. Whilst juggling a relationship with the matriarch of a crime syndicate he's heavily in debt to, Green also has to contend with the release of a tell-all book written by an ex-prostitute in which he features prominently, the sensationalist trial preparation for the defense of the ex-prostitute's current partner Joshua, who is up on treason charges due to leaking government documents through his website "Good Plumbing" (Sound familiar?) and come to terms with the death of his father and the subsequent theft of his assets by a shady conman, leading to actions that will have long standing ramifications for our anti-hero.
With a myriad of plot strands throughout each episode, some stories can become a little muddled; during the second episode I completely forgot about a subplot involving charity embezzlement due to the second case featuring Garry McDonald as a retired English teacher who stages political protests in his spare time. The writing for the most part is impeccable, with every scathing retort or sardonic comment hitting their mark. The comedy aspect of the show is also more noticeable this season, although the show is still first and foremost a drama, some of the ludicrous situations are so blackly comic you almost feel guilty for taking pleasure in them. Of the eight episodes available in this set, there is not one misstep.
Episode Listing:
R v Mohammed
R v Fenton
R v Wooldridge & Anor
R v Floyd
R v Turner
R v Alford
Greene v Hole
Greene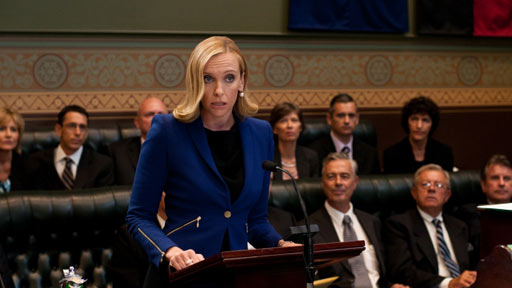 Video & Audio Quality
Some Australian programs are identifiable merely by their shared visual aesthetic, mainly due to lower budgets, but visually 'Rake' holds up well against the best of its American competition.
The DVD transfer is sharp and clear and the sound is of terrific standard as well. There can be some noticeable aliasing in some scenes but this is forgivable. The series is distinctly 'Sydney', evoking the feel of the city through some beautiful cinematography and familiar landmarks. The production quality of the series is second to none and visually rates amongst the best Australian TV has to offer.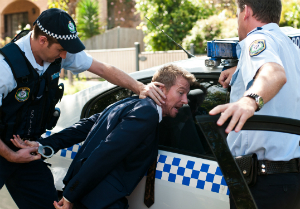 Special Features
There are some slight extras on the third disc: A decent behind the scenes featurette on the making of the second season, an amusing mock interview with an in character Roxburgh and a collection of bloopers and outtakes - Pretty much your standard flubbed lines and goofy on-set behaviour. They don't really add anything to the show but are a welcome addition, although some episode commentaries would have been great.
List of features:
Interview with the Creators (16:45)
Mockumentary (5:08)
Blooper Reel (7:41)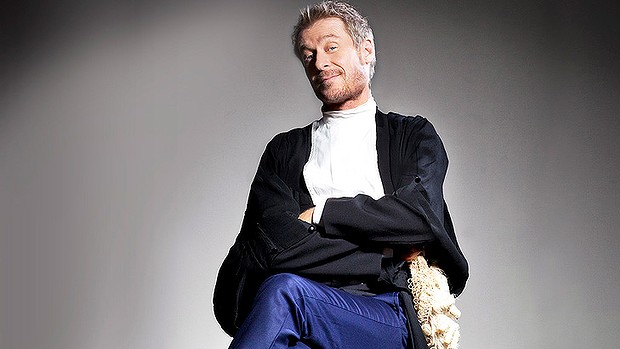 Final Thoughts
Writers Peter Duncan and Andrew Knight have given us a great dramatic series imbued with a heavily sardonic comedic pathos that deserves much more recognition than it's currently receiving. With a third season already commissioned, now's the time to catch up on the exploits of the rakish Cleaver Greene and his futile attempts to break free of his perpetual downward spiral before he reaches his inevitable demise, with a surprising season finale leaving you absolutely chomping at the bit to see what comes next. Highly recommended.