Puberty Blues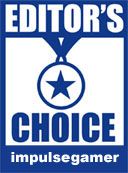 A remake of a movie that was a book that is now a TV series. It's all confusing.
Set in Australia in the peek of the sex drugs and rock 'n' roll of the 70's, Puberty Blues is the coming of age story of two best friends Debbie (Ashleigh Cummings) and Sue (Brenna Harding) that just try to fit in with the popular girls and make the most out of their teenage years. The story also involves the parents of the girls through their own relationships and hard times.
The series is created by John Edwards and Imogen Banks previously producing great shows like 'Offspring' and 'Tangle', while Edwards solely creating some of the best Australia dramas ever made like 'The Alice', ' Police Rescue' and 'The Secret Life of Us' to name a few. In the recent years Aussie dramas have really stepped up their game from being camp and over dramatic to being compared to great shows 'Mad Men' or 'Downtown Abbey'. Puberty Blues is no different.
No mobile phones, no video games, Call of Duty's producers weren't even born yet. These were times where kids lived outside and weren't hung up in who got kicked off X-Factor. Puberty Blues is a perfect blend of drama and humour, set on the beaches of the Sutherland Shire in Sydney, the series captures both the look and feel of the seventies and follows closely to the book written by Kathy Lette and Gabrielle Carey, Unlike the movie made way back in 1981 this new incarnation doesn't hide away from subjects like sex and drugs and shows them off in all their dark glory. Puberty Blues is confronting and at times brutally honest and while the series appears to be targeted at teens I would say the show is more age appropriate for adults and people that grew up in the seventies.
Newcomers Ashleigh Cummings and Brenna Harding are truly the breakout stars of the show, leading a cast of great Australian actors that include Claudia Karvan and Jeremy Lindsay Taylor playing the parents of Debbie. Judy (Karvan) and Martin (Taylor) have great chemistry together even though their marriage has seen better days the pair work well off each other and I found myself intrigued as to where their story line would be taken rather then sticking with the kids. Other big names include Susie Porter, Dan Wyllie, Rodger Corser and Isabelle Cornish younger sister of Abbie Cornish.
The BluRay edition of the series is packed to the brim with Special Features. That includes hours of behind the scenes features, cast interviews and some deleted scenes. Notably I found myself drawn towards "Creating the look" which was an awesome feature that takes a look into bringing in cars, old furniture and getting the retro fashion right down to a tee for the show.
Puberty Blues is a perfect Australian drama that can be compared to the best of what other countries have to offer.