The Pillars of Earth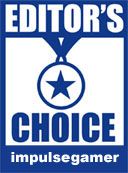 I don't normally like to use the word 'epic.' I think it has been used so much in recent years that its true meaning has been distorted or lost. But when you're talking about a book, and now, a television series as grand in scope as The Pillars of the Earth, no other word seems to fit.
For those of you who haven't read the novel by Ken Follett, here is an idea of what to expect from the story:
In the early 12th century, a ship bearing the King of England's son across from France is mysteriously set alight and sunk. All onboard are believed to have died, leaving the King without a legitimate heir. Despite his wishes for peace, a war of succession breaks out between the supporters of the King's nephew, Stephen (Tony Curran), and Princess Maud (Alison Pill.)
At the same time as these dramatic events are unfolding, a builder named Tom (Rufus Sewell) and his family are looking for food and work. Through a set of tragic occurrences, he finds his fate linked to a strange red-haired boy named Jack (Eddie Redmayne) and the boy's mother Ellen (Natalie Worner). The need for work causes Tom to stay at Kingsbridge priory, which has just been burned down by a mysterious fire. Tom's plan is to build a new cathedral, one that will bring devoted masses from across England and stand for generations to come.
But the priory soon gains the attention of some dangerous enemies, including the conniving Bishop Waleran (Ian McShane), and the despicable Hamleigh family. Always with their own lofty ambitions in mind, these corrupt figures will use every means at their disposal- fair or foul- to ensure that the cathedral is never completed.
The scope of this story is huge, far too big to even summarize here. It's a series of battles, conflicts, betrayals, tragedies and triumphs that take place over the course of several generations, all against the backdrop of one monolithic building project.
Thankfully the already strong story is buttressed by some incredibly high production values. The opening credits are nothing short of a work of art in their own right. The soundtrack is uplifting and dramatic, a perfect companion to the rich and detailed visuals. This is a very sleek television series; there are CGI elements, stunts, intricate sets and frantic battle sequences. The costumes and make-up effects are top notch. Watching this show really is like looking through a window into a long forgotten past.
Because the cast of characters is so large, newcomers to the series might find themselves swamped in the first episode. The show's direction can also appear skittish at times, flying us from one location to another and then back again. But the pace does eventually settle, and things are helped by a map of the countryside, displayed before each important scene, which shows us where we are.
At its most basic, this is a traditional story about good versus evil. Prior Philip, Jack and Aliena are instantly identifiable as heroes, and you'll cheer them on in each and every struggle. The character of Bishop Waleran is just as entertaining as a proper, old-school villain. The war of wits between the two sides is grossly captivating, right until the very (untimely) end.
Special Features:
Each of the three discs contains a lengthy featurette. The most impressive of these is the 'making of,' which introduces us to the crew and covers all aspects of the production, from lighting to set construction to the different types of fake blood used in the battles.
The second Featurette is a montage of shots, first shown in their original form and again after they've been treated with CGI effects. The last is a brief look at how the opening title sequence was created. While this one is informative, the sound quality is a little rough.
Closing comments:
I could go on and say so much more about Pillars, but you should do yourself a favour and experience this great period drama for yourself. This is a brilliant adaptation of a great book, and the influence of master storyteller Ken Follett is evident in each and every detail. The word 'epic' has found a whole new lease on life.