Paddington - Double DVD 50th Anniversary Edition
(2 Disc Edition)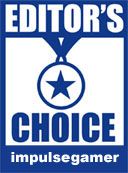 The classic children's series has arrived on DVD which celebrates Paddington Bear's 50th anniversary who was created by Michael Bond (writer) and illustrated by Peggy Fortnum. Although this bear migrated from Darkest Peru with his old bush hat, suitcase and marmalade sandwiches, he has become an English institution with his politeness and appeal that children of all ages will love.
Our loveable bear also resides with the Mr. and Mrs. Brown with their daughter Judy who collected Paddington from a train station with a label around his neck stating, "Please look after this bear. Thank you" and from that day on, Paddington became history. Interestingly enough, in Peru, Paddington was actually called Pastuso and that like the Queen, Paddington has two birthdays a year. How's that for your fun fact for today!
Featuring over 3 hours of original Paddington Bear episodes, this is definitely the definitive collection and add in another 2 hours of extras and you have everything you need to not only reminisce but also allow another generation of children to experience this English legacy. Featuring great stories, some humour and a classic that can never date.
Disc 1
Episode 1 Please Look After This Bear
Episode 2 A Bear in Hot Water
Episode 3 Paddington Goes Underground
Episode 4 A Shopping Expedition
Episode 5 Paddington and the Old Master
Episode 6 A Spot of Decorating
Episode 7 A Family Group
Episode 8 Paddington Makes a Bid
Episode 9 Do-It-Yourself
Episode 10 A Dissapearing Trick
Episode 11 Something Nasty in the Kitchen
Episode 12 Trouble at the Laundrette
Episode 13 Too Much off the Top
Episode 14 A Visit to the Dentist
Episode 15 Paddington Cleans Up
Episode 16 Trouble at Number 32
Episode 19 Mr Curry Takes a Bath

Disc 2
Episode 20 Paddington Turns Detective
Episode 21 Paddington and the Cold Snap
Episode 22 Trouble at the Waxworks
Episode 23 Paddington Makes a Clean Sweep
Episode 24 A Sticky Time
Episode 25 Paddington Hits the Jackpot
Episode 26 Paddington Hits Out
Episode 27 A Visit to the Hospital
Episode 28 Paddington Recommended
Episode 29 Fortune Telling
Episode 30 An Unexpected Party
Episode 31 Paddington in Court
Episode 32 Paddington Bakes a Cake
Episode 33 A Picnic on the River
Episode 34 Paddington's Patch

Paddington paper doll playset to construct, providing hours of Paddington fun.

Bonus Paddington stories -

Disc 1
Includes: Paddington's Christmas
1. Paddington and the Christmas Shopping
2. Christmas Day

Disc 2
Includes: Paddington Takes a Holiday
1. Paddington Clears the Coach
2. Picture Trouble