New York Knicks - The Essentials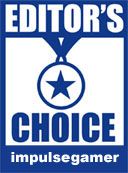 Though they never managed to win an Championship, Patrick Ewing's New York Knicks were one of the toughest and most electrifying NBA teams of the 1990s, and their classic lineup of Ewing, John Starks, Charles Oakley, Anthony Mason and Charles Smith engaged in some epic tussles with Michael Jordan's Bulls, the Houston Rockets and, as seen here, Reggie Miller's Indiana Pacers.
Beyond Home Entertainment's NBA Essentials is a truly fantastic series, with each box set focusing on a particular NBA franchise and presenting five decade-spanning games that encapsulate the essence of each team's appeal. In the case of the Knicks we have one of their most important ever Eastern Conference Finals games, an epic struggle which saw them going on to their first NBA Finals series since 1973. Also included are a recent clash against Chicago, two stunning playoff games from 1999 and a 1984 bout against the Pistons:
Game 1 (1984): Eastern Conference First Round Game 5 vs. Pistons (Bernard King's legendary game)
Game 2 (1994): Eastern Conference Finals Game 7 vs. Pacers (Knicks advance to NBA Finals)
Game 3 (1999): Eastern Conference First Round Game 7 vs. Miami (Allan Houston's winning game)
Game 4 (1999): Eastern Conference Finals Game 3 vs. Pacers (Larry Johnson's 4-point play)
Game 5 (2012): Knicks vs Bulls (Battle into overtime)
Being a big Reggie Miller fan I was particularly excited to see the Pacers game in its entirety, and it remains a fitting conclusion to one of the most thrilling Eastern Conference Finals series of all time. The Bernard King game is also a stunner, with 'the Showdown in Motown' seeing the Knicks throwing everything they have at the Isaiah Thomas-led Pistons in their quest for victory. All in all New York Knicks - The Essentials is another standout edition from Beyond, and a must-see for Knicks fans.