National Geographic Shark Men
This National Geographic presentation revolves around an elite group of shark hunters and scientists as they attempt to unlock the secrets of the Great White Sharks. This almost extreme sport expedition is run by Chris Fischer who takes the viewer on an amazing journey behind these ancient creatures that were here even before the dinosaurs.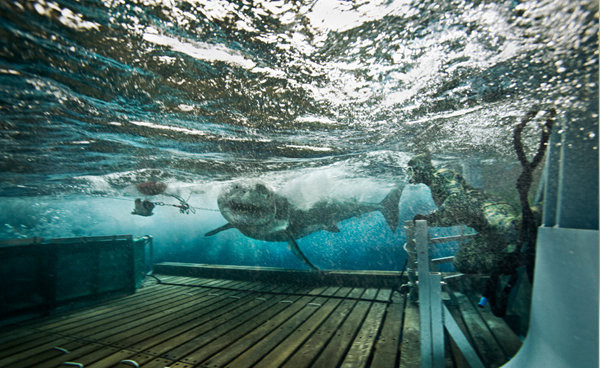 The crew of Fischer's job is simple, investigate their migratory habits and their reproductive secrets of the Great Whites as they venture off the coasts of Mexico to gather these secrets. Although much of the presentation feels like an MTV sporting event, their main purpose is the scientific endeavour of these sharks as they attempting tag them, follow them and even get samples of their blood and semen. True!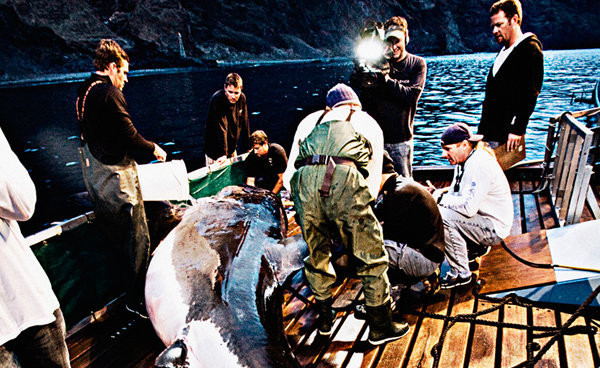 The highlight of this documentary is of Fischer and his "shark experts" catching a Great White with their bodies, like those of the ancient Greeks wrestling lions and all sorts of dangerous animals. Even I would be dubious of seeing this in reality if I did not see it for myself. It's quite an amazing scene and only highlights the testosterone and dedication of these men.
The documentary is also littered with shark facts that serve to justify the premise and theories of where these mislabelled dangerous creatures mate and there place in the world.
It is fascinating DVD as we watch these "surfer" type dudes attempt the unthinkable, all under the watchful eyes of Fischer and his resident scientist, Dr. Domeier plus actor Paul Walker (The Fast & the Furious) who is apparently a marine biologist during his downtime from the movie world.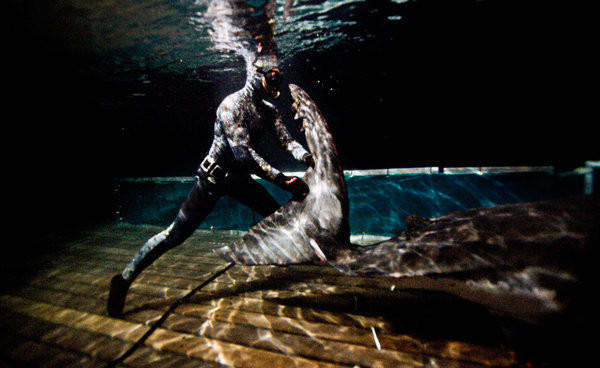 The camera work behind this documentary is visually enticing that really brings the colours of the ocean and these sharks to life. It looks great on a FULL HD TV but the only letdown is the audio which seems a little dull at times but nonetheless, the premise behind Shark Men is a treat to watch it unfold.
Fascinating!