National Geographic Devil's Bible
When I first saw the blurb about this National Geographic Special involving the Devil's Bible, I must admit that I was expecting something a little more gruesome and supernatural as opposed to scientific. According to the catch for this documentary, legends states that this 165 pound codex was created by a condemned monk who sold his soul to the Devil in order to create this in-depth masterpiece. However the scientific investigation lead to something totally different.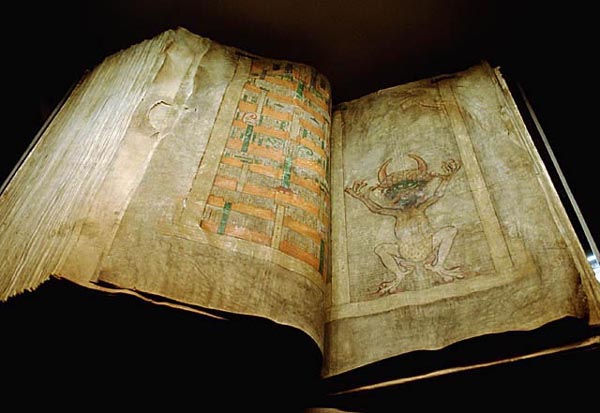 With that in mind, this documentary is the journey of two individuals in an attempt to determine who created this huge book which featured both the new and old testaments, exorcism spells, healing and more importantly, a full page picture of the Devil. Using state of the art technology, this documentary traces the origin of this gigantic book and how it became a sought after item during Medieval times as it travelled from country to country.
According to the experts, the book was written by one person which may have taken the writer over 5-years to complete, provided it was a monk who actually created it. The most significant aspect of this book is the full page colour drawing of the Devil which was unlike anything that has been seen before. This picture caused speculation over the creation of this book and the biggest mystery is that why is this picture almost burned onto the page. For that, you will need to watch this documentary.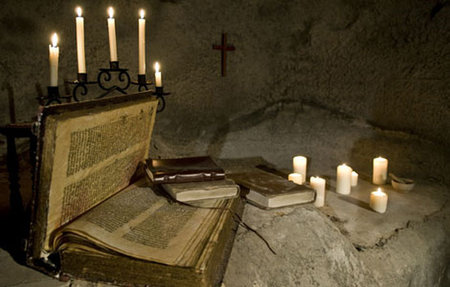 Nonetheless for those that are looking for demon lore or something more supernatural, this documentary is not that as this was a Christian book with a very unprecedented picture of the devil himself. To accompany this documentary, there is an equally interesting featurette called The Witch Hunter's Bible which is another book that was written in 1486, two hundred years after the Devil's Bible that was a guide to hunting out and exterminating witches. The featurette is almost as good as the main documentary.
With decent video and audio quality, this is another good presentation from our friends at the National Geographic, although the blurb is a little more exciting than the actually content of this DVD. Even so, it is still a fascinating journey about one of the world's largest codexs that was made from 160 calf skins. Now that's gruesome!