Nabari Complete Collection
Welcome to the world of Ninjas! This 26 episode takes place in the modern world but beneath the shadows, a war has erupted between the various ninja clans. Although this secret is kept heavily guarded, a high school student called Miharu is about to be drawn into this world. For Miharu also has the power to end this war but unfortunately for the world... he just doesn't give a damn... welcome to Nabari.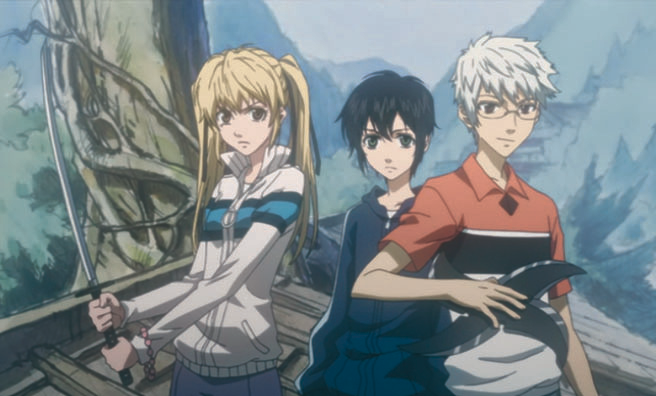 As Miharu is drawn into this hidden world of ancient ninjas, he is being tested from almost every direction with someone either wanting him to join their side or someone wanting to kill him for the power that he holds.
As the series progresses, the reluctant hero Miharu is forced to make a hard choice and choose a side but unfortunately nothing is ever just black and white and this choice has huge repercussions. The secret of Miharu is the Shinrabansho which when unlocked will give the side that he has chosen a powerful advantage in the war but unfortunately for Miharu, this power can also be taken.
From assassination attempts, warring clans, the highlight of Nabari are the amazing action scenes that are not only quite bloody but beautifully choreographed. Another highlight was seeing Miharu change as a character from a rather unlikeable almost Emo type character to a caring individual, especially for Yoite.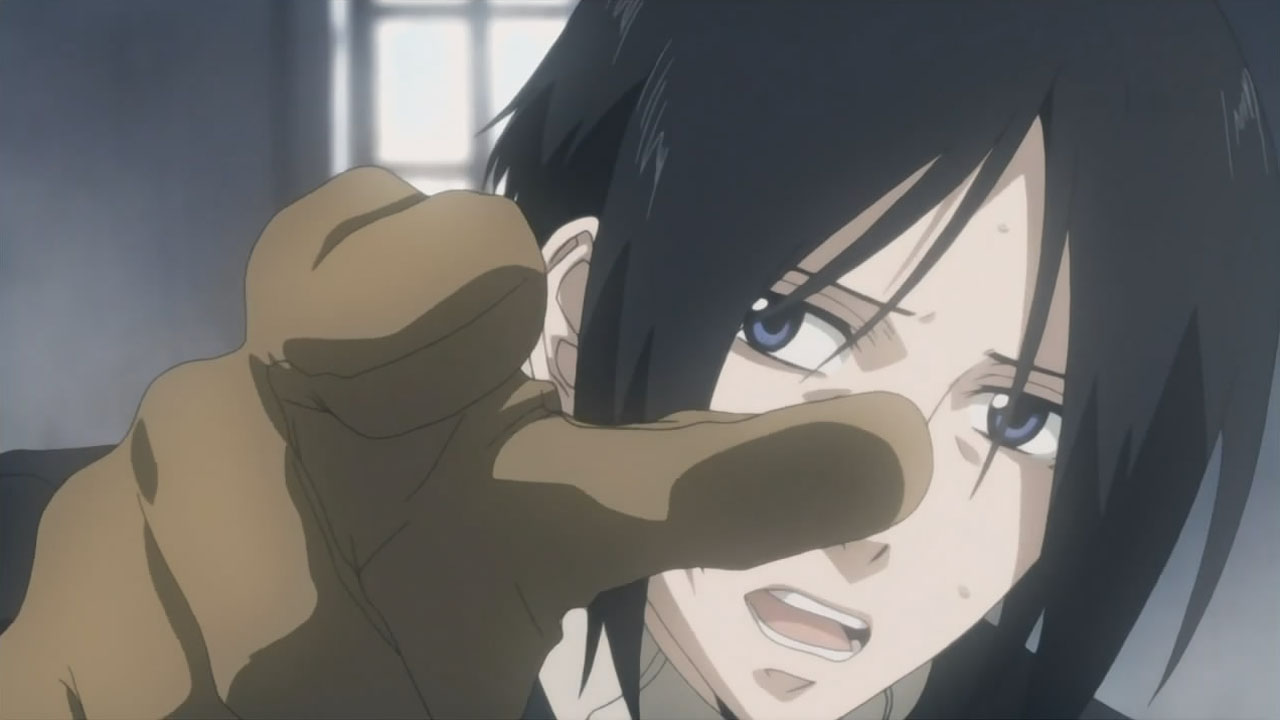 However the only issue with Nabari for me was trying to keep track of all these characters, especially as some of the names sounded a little too familiar. Initially this was an issue, however as the stories and reoccurring characters progressed, it did become easier.
Visually, Nabari is one of those standout Anime titles which has this almost cell shaded appearance to it with some great character designs and detailed environments. The attention to detail is great as is the lighting that helps enhance the scenes.
The use CG does sometimes cause an element of disorientation as it looks a little too high resolution compared to the animation itself. Audio is good with a Dolby Digital 5.1 soundtrack with the original Japanese track being Dolby Stereo.
For special features, Nabari the Complete Collection comes with 2 commentaries (a little too dry), textless songs and the usual handful of trailers. In relation to the commentaries, they do give you a great insight into the characters themselves, especially their motivations.
Final Thoughts?
Nabari the Complete Collection is a whopping 650 minutes of Ninja action and drama that although contains some anime stereotypes such as moments of inappropriate humour, it's quite easy to become entrenched in the story and the characters, once you know who the key players are. All in all, Nabari the Complete Collection successfully melds the world of old with the modern world of Japan.