My week with Marilyn
Based on the memoirs of Colin Clark called The Prince, the Showgirl and Me, MY WEEK WITH MARILYN is an insightful drama that takes the viewer into the deeply troubled emotional world of Marilyn Monroe through the eyes of Colin Clark (Eddie Redmayne). My week with Marilyn sets the scene early for the motivations of Colin Clark that against his conservative father Kenneth Clark decides to head to London in order to get into the movie industry.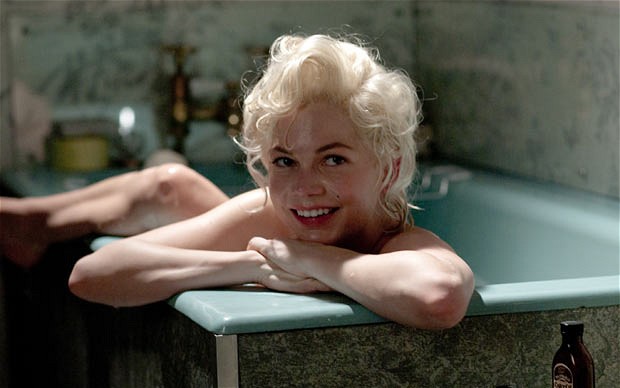 After several uneventful weeks, he is given the role of third assistant director to Sir Laurence Oliver (Kenneth Branagh) which generally involves him doing non-meaningful tasks. His life soon changes when he finally lays eyes on Marilyn Monroe (Michelle Williams) and is instantly captivated by her presence and beauty. Marilyn is in London to star in The Prince and the Showgirl, however the viewer, along with Colin soon discover that she is quite a damaged person. As she continues to mess up her lines, much to the disgust of Sir Laurence Olivier, she soon finds solace in Colin and his arms as her husband returns to America to get a "break".
The soul of My week with Marilyn is the relationship that is formed with an international celebrity and a mild mannered and love struck young man who valiantly attempts to free her from the world of alcohol, drugs and the status quo celebrity. It is quite an insightful look into Marilyn Monroe who although seemed to despise her fame, was unable to give it up.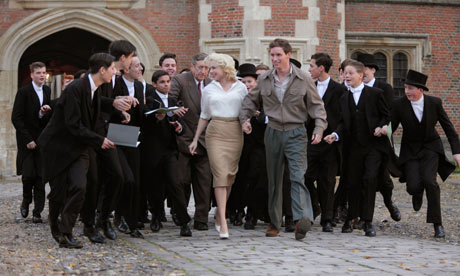 Director Simon Curtis should be commend on an exceptional movie with some stellar performances. Michelle Williams perfectly captures Marilyn in not just her beauty but also her mannerisms and voice which is eerily identical to the late Marilyn Monroe. Redmayne works his part well, a young man with limited experiences in relationships is suddenly thrust towards the world's most beautiful and is almost unable to resist her charms.
Then we have Kenneth Branagh as the Sir Laurence Olivier who according to this story, lured Marilyn to London in order to seduce her during the filming. When things don't go according to plan, he becomes quite abusive towards Marilyn and her cohorts. Ironically my favourite character was Dame Sybil Thorndike who was played by the delightful Judi Dench and became an advocate and friend to Marilyn during the shooting of this movie. Together, all these actors create this believable story that will hold you captivated for the entire length of this film.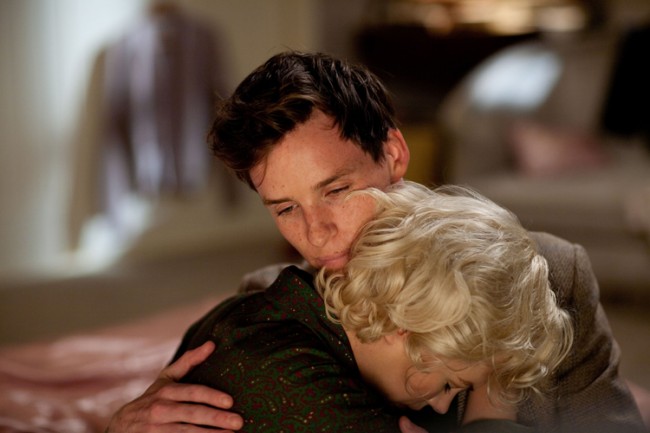 The video and audio quality mimic the Golden Age of Hollywood well with this almost soft blurring of the video and muted colours. The costume designs and sets are unparalleled and almost make it feel like you are in a simpler time, more specifically 1956. With a handful of special features, My week with Marilyn is an exceptional and well-made drama and my only complaint is the lack of more special features.