Miami Ink: The Complete Season 2
It's a brand new year at Miami's most famous body art emporium and things are full swing. Business is booming, word of mouth is spreading and each of the four now world-renowned tattooists are in high demand.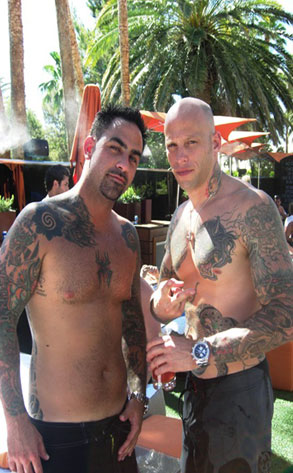 In Season Two Kat Von D (who would later enter into the realm of reality television superstars with her own show LA Ink) joins the boys on a more regular basis, continually demonstrating the amazing portrait and pin-up skills that made her name. The ever-endearing Yoji comes to terms with fatherhood and finally graduates to becoming a full time tattooist, albeit on only extremely simple designs at first, while Garver again shows why he's one of the best in the game, tempering some mind-blowingly complex designs with a laid back nature that puts him into stark contrast with the shop's pugnacious owner Ami, himself no slouch with a needle.
This monster edition comprises Collections 3, 4, 5 and 6, and it's great to have each collection housed within the same box set for the first time, instead of needing to buy them separately as was previously the case. There isn't much in the way of supplementary fare, just a few image and flash tattoo 'galleries' comprising a handful of shots each, but with 30 episodes spread over 12 discs the set doesn't exactly leave you feeling short-changed.
With such a monumental running time Season Two does however occasionally slip into complacency, and the desperate search for drama in what is really quite a stable environment very often veers into the ridiculous; premises such as 'Chris buys an expensive car and annoys Ami with his spendthrift ways,' 'Yoji doesn't flush the toilet' and 'Darren probably needs a haircut' don't always make for the most scintillating viewing, despite the best efforts of the producers.
My other problems with the series as a whole are the fact every little cuss word in bleeped and the merest hint of a bare breast, even on a tattoo, is blurred. If you were so desperate for a PG rating why make the central character of a reality show a foul-mouthed tattoo artist, and who the hell is going to complain about a seconds-long incidental shot of a bare-breasted mermaid or the like?
And speaking of central characters, the manner in which co-owners Chris and Ami keep their private lives hidden from view is ridiculous in the context of a reality TV show. Not once do we see inside their houses, get a glimpse of their partners, or hear them discussing anything much else apart from tattooing and their various business ventures. During one later episode 34-year-old Ami confides that he's been married and divorced five times – something of a bombshell as there had been no previous mention of his marital status whatsoever. He says it twice, then refuses to elaborate further; too often this show merely scratches the surface then neglects to go deeper. Any chance of a meaningful narrative is left to the show's other characters like Garver, who at one point suffers an injury that threatens to put his career at risk, Yoji, who faces the possibility of his losing his partner and child, and Kat, who is eventually fired by Ami in a tearful scene in the season's final episode.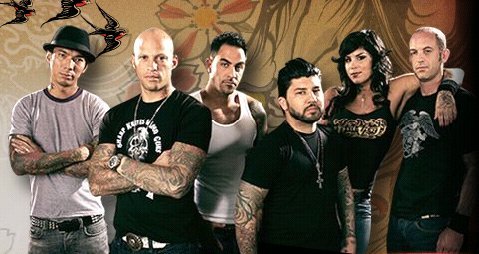 Season 2 is highly worthwhile, but it's also repetitive and overlong, containing an abundance of everything that's both best and worst about Miami Ink. After Kat Von D left the show it wasn't quite the same, and with another 30 episodes down the formula is starting to get a little stale: this was arguably the last truly great series of the show, however, and tattoo aficionados won't be disappointed. Still, a little more insight into the foursome's private lives, personalities and foibles would have been nice – if you don't want to share any of that, don't agree to go on a reality television show.
Video & Audio
The 2-channel audio is basic but perfectly serviceable and in the context of the show doesn't need to be anything more than that. This time around picture quality was strangely variable; there was a lot of shimmer and the resolution wasn't particularly good on a lot of episodes. There are also, once again, no subtitles or any real supplementary fare. All in all Series 2, for all its strengths, brings to mind the old dictum about quality and quantity...