National Geographic
Mexican Border Wars Season One
Mexican: Border Wars is a detailed insight into the daily life of the officers in American whose job it is to prevent illegal immigration and drug smuggling. It is the American version of Border Patrol or similar shows; however it isnít focused on an airport, it is focused on the physical borders and check points instead.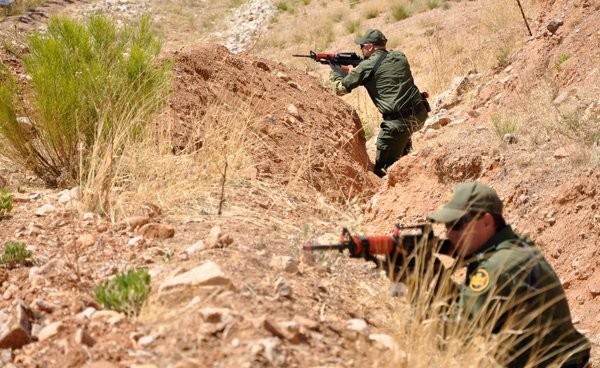 It features some rather significant drug-busts, such as the largest ever seizure of Heroin across the border, it has rather large groups of border crosserís being caught. However it also displays matters such as kids who would barely be teenagers being used by drug cartels to ship cocaine and other illicit drugs across the border, and explains how there is little the officers can do with the children other than seize the drugs.
The show features a lot of time on the border preventing illegal immigrants, but as the show goes on, you realise that it can take a whole day before they actually move in and prevent the border crossers. Half of the time spent with the border unit is just them laying on the side of a hill, talking to each other on the radio; it makes for very boring entertainment / footage.
Some flaws are also shown in the inspection unit at the tolls in which they inspect cars for drugs and other materials. The inspection unit finds a large amount of drugs and are happy that they have managed to do so, as it is a rather large bust. However, when it is decided to just give it another once-over check, there is several kilograms more of the drugs to be found, and they officers just act pleased that it was found, they arenít reprimanded on footage for missing what seemed rather obvious extra stores.