Killing Time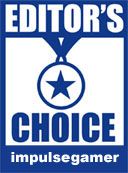 Disgraced lawyer Andrew Fraser (David Wenham) rose to power defending some of Australiaís biggest criminals until he was sent to a maximum security prison for 5 years. This 10 part Australian True Crime series follows Fraserís ruthless rise and ultimate fall from power.
Due to the overwhelming additional channels added to free to air television, Foxtel (Australiaís biggest cable company) has begun a huge intake of local productions to boost its exclusive content and ensure its subscribers donít vacate the company. Dishing out shows like Slide, Cloud Street; Killing Time fits perfectly on a cable network, due to overwhelming and confronting violence, nudity and no holds bar language.
Shot with such a degree of realism the streets of Melbourne have never looked so threatening. Killing Time comes off as an Underbelly rip-off; however itís far from it. The story comes from Blue Murder writer Ian David so you know right off the bat that you have one of Australiaís best true crime writers; couple that with the great director Peter Andrikidis who is arguably one of the best television directors Australian has to offer you get one of the best True Crime dramas to hit our screens.
David Wenham plays Fraser superbly, an actor of this calibre is something that can be hard to find on our shores because of the lack of local productions causing most of our top actors to ship off to the United States. Wenham has such a serious tone that you are drawn to Fraserís story and even at times being excited for Fraser and his success. The series is told over two corresponding stories Fraserís rise to power as one of Melbourneís most exclusive solicitors, dealing with only the highest profile criminals like Dennis Allen played brilliantly by Richard Cawthorne and Lewis Moran (Colin Friels) to his ultimate demise and being incarcerated into a maximum security prison for 5 years. While the show does deal with elements that are of course a major part of the original Underbelly series the show is something of a higher calibre.
The show has taken some time to hit the screens and was originally set to be 14 episodes however due to the ongoing court case with some of the criminals depicted in the show the series has been split up into 2 parts and while the series finale does have an ending that satisfies most you canít help but want more and you can look forward to the final part of the series due out hopefully by the end of 2013.
The DVD release is perfectly snatched off the screen, at times looking better than what cable could offer. Other than the feature the DVD comes with a one off interview with the real Andrew Fraser with Andrew Denton on Enough Rope. This is a very compelling interview and as usual Denton really does ask the hard hitting questions.
This is with no doubt one of the best things to come out of Australia either on TV or on the big screen. You wonít be disappointed.