Justified the Complete Third Season
Based on a character created by Elmore Leonard, whose work has previously formed the basis for films such as Jackie Brown and Get Shorty, Justified tells the story of Raylan Givens (Timothy Olyphant), a Deputy U.S Marshal who has been reassigned from Miami to his hometown in Kentucky due to his shooting of a hit-man in Miami. Whilst contending with readjusting to small town life, Raylan must also face off against Moonshine runners, evil crime matriarchs and the twisted white supremacist Boyd Crowder (Walton Goggins).
Season 3 sees Detroit mafia enforcer Quarles (Neal McDonough) arriving in Harlan County, initially to collect a debt but soon becoming a major player in the county's crime scene. Meanwhile Boyd is trying to squeeze the location of a large sum of money hidden by Mags Bennet out of her surviving son Dickie, willingly allowing himself to be thrown into prison in order to get the information.
Raylan is still recovering from the events of last season and may be starting to find himself behind the 8-ball, both physically and in regards to his relationship with Winona (Natalie Zea). Each episode usually presents its own self contained dilemma for Raylan to overcome, ensuring that the rusty lawman is constantly being plunged into the deep end.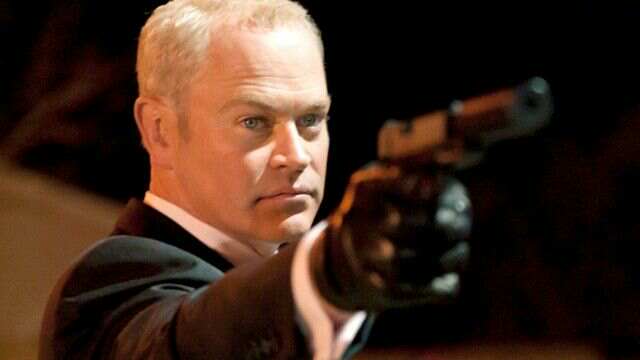 Wisely deciding against re-exploring the themes presented in the brilliant second season, which featured The Bennet Clan as the primary antagonists, Justified has gone in a slightly different direction this time around, eschewing the down home politics of Harlan County and shifting the focus to that of the interloper Quarls and his attempts to infiltrate its underbelly.
This allows for some fresh perspective on characters who have become series institutions over the last two seasons, although Quarls never quite hits the shockingly cruel levels Mags did. A lot of the subtext of the show focuses on the dichotomy between the smooth talking, slickly dressed Quarls and the simple country folk who rule with an iron fist; the character himself is almost a cartoonish depiction of big city villainy, complete with a pistol hidden up his sleeve.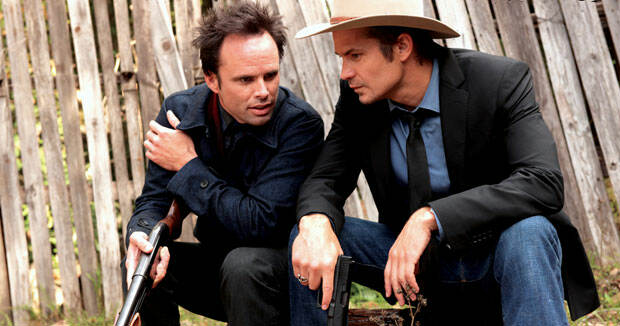 The casting is brilliantly inspired, with special mention going to the commanding performances by Olyphant and Goggins. This season explores the fallibility of Givens' tough guy schtick, showing a more human side to an already well rounded character, and allows for more maneuverability within the storylines of each episode. And Boyd? Well, Boyd plays the part of an irritating thorn in Raylan's side, as per usual, leading to some deliciously tense scenes between the pair.
It shouldn't really have to be said but if you're unfamiliar with the show, season 1 is the place to start; diving into this release will only serve to leave you with more questions than answers, as the arching storyline incorporates many elements from previous seasons.
EPISODE LISTING:
- The Gun Fighter
- Cut Ties
- Harlan Roulette
- The Devil You Know
- Thick As Mud
- When The Guns Come Out
- The man Behind The Curtain
- Watching The Detectives
- Loose Ends
- Guy Walks Into A Bar
- Measures
- Coalition
- Slaughter House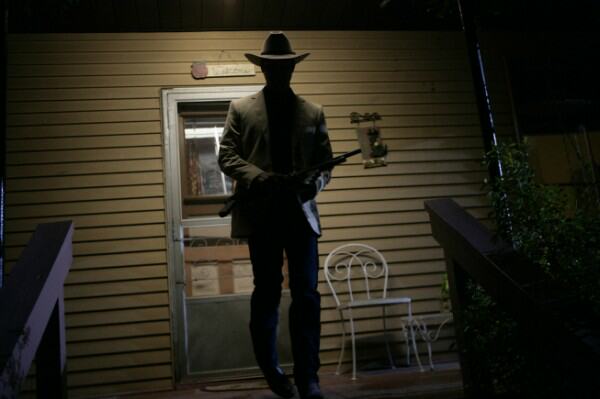 Audio/ Visual
The image quality is fairly impressive for DVD, with clean colours and a crisp, detailed picture. The audio is also up to standard. With no noticeable compression or banding, this is an all around competent transfer.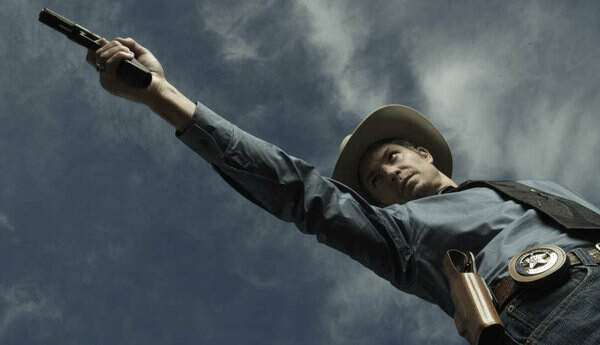 Special Features
Season 3 comes with a nice selection of additional features, including incisive commentary on 9 episodes, three deleted scenes, a lengthy "making of" and a handful of behind-the-scenes featurettes. Overall there's enough more than enough here for you to sink your teeth into.
List of Features:
Disc 1:
- Commentary on selected episodes (The Gunfighter, Cut Ties, Harlan Roulette and Thick As Mud)
- Deleted Scenes (1:05)
- Crossing The Line: Making Season 3 (17:50)
Disc 2:
- Commentary on selected episodes (When The Guns Come Out and Loose Ends)
- Deleted Scenes (3:25; 0:59)
- Ellsten's Joint: Noble's Holler Set Tour (12:19)
Disc 3:
- Commentary on selected episodes (Guy Walks Into A Bar, Coalition and Slaughterhouse)
- Outtakes (3:09)
- Anatomy Of A Stunt (8:59)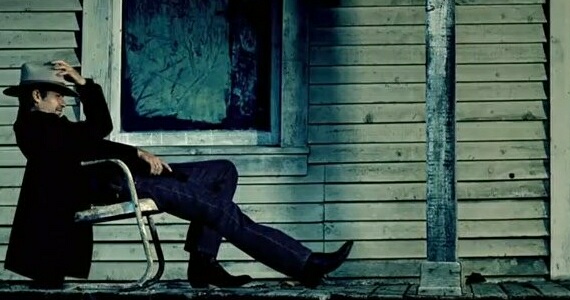 Final Thought
An entertaining 13 episode ride through the seedy world of backwater crime, Justified's third season had the unenviable task of living up to an absolutely superb second season. Did it, excuse the pun, do it justice? Not quite; despite some definite highlights and tight writing throughout, The Bennet Clan were just such a lovable set of rogues that it's impossible to fill their shoes.
With that being said, Justified remains top quality programming, well on its way to being revered along with the upper echelons of television drama such as Breaking Bad, Boardwalk Empire and The Wire.
Stellar writing, bolstered by strong performances from the cast, ensures that Justified maintains its position as one of the more strongly developed programs on television today. Head on down to Harlan County and stay a spell, you may just find that you'll like it.