Julian Clary Lord of the Mince
Clary is a comedic force of nature and what better way to celebrate his 50th birthday than go back on the comedy trail. That's right, Julian Clary is back (did he ever really go) as the viewer is treated to one of his live UK tours as this ageing cougar proves that he still has it, once again noting that no one is safe from his comedy.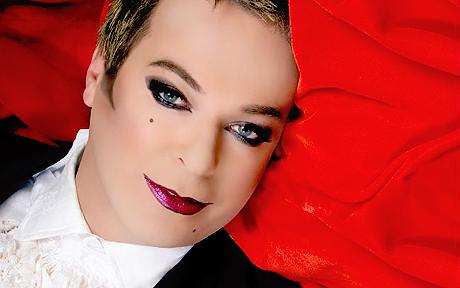 The title of this DVD is also quite apt, Lord of the Mince and Clary definitely does not mince his words that even caused an uproar in Britain when he mentioned Norman Lamont and the word fisting in the same sentence.
Of course, if you don't know by now that Julian Clary is gay, than you've been living in some Tibetan Cave for the last few decades and much of his humour does revolve around his sexploits within the gay community and that of his close relationship.
That's another thing that I like about Clary is that while he is openly gay, he is not shy to let the viewers in on his personal life that had us in hysterics for most of this DVD. I mean how could you not like a man who has a dog called Jism, allegedly anyway!
Homosexuality aside, Clary also gives his opinions on not just Britain but the world and there is a really bizarre sketch in this release where he invites audience members to partake in his very own paranormal experiment that made me feel quite embarrassed for these poor people. Never EVER sit near the front!
However this is where Clary shines, making light of others as he spins his words like a Bard from yesteryear, although considerably more filthy. Classic humour but just be warned, political correctness is a bad word in Julian Clary Lord of the Mince! Definitely for those who like their comedy a little risqué!