Jennifer's Body
Megan Fox is definitely a name associated with sex appeal and it's obvious why she was chosen to be the star billing behind this dark comedy horror, even though her acting sometimes leaves a lot left to be desired. But hey, it's Megan Fox, you know the drop dead gorgeous beauty, so acting can take a back seat for now.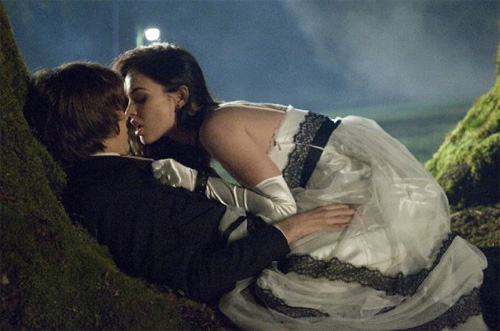 Jennifer's Body is written by Diablo Cody (Juno) and directed by Karyn Kusama which revolves around two best friends at school, Jennifer, the hottest girl in town and her nerdy friend Anita (Amanda Seyfried) Lesnicki or "Needy".
These friends are total opposites, Jennifer is all dolled up and Needy seems like plain Jane, clichéd and stereotypical. Eventually Jennifer convinces Needy to out to their local club with her to see the band "Low Shoulder" but when a fire breaks out at the club, things begin to go from bad to worse.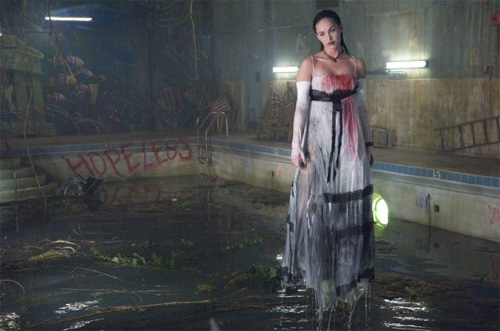 Against the wishes of Needy, Jennifer decides to go with the band, more specifically Nikolai (Adam Brody) and when they get involved in a Satanic ritual (thanks Google), she dies and becomes an even more attractive succubus.
With a taste for teenage boys, Jennifer begins on her killing spree and it's obvious to see where the film is headed. Needy figures out that it's indeed Jennifer who is killing the high school boys and now she must find a way to put an end to her nightmare.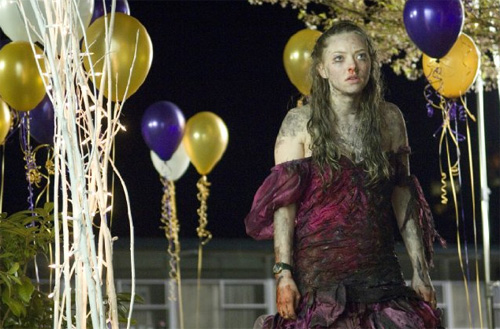 There are a few standout moments in the film such as a bloody and violent Megan Fox as Jennifer, even though the plot is sometimes a wrangled mess of questions and inconsistencies. The star of the movie is definitely Amanda Seyfriend, do I detect some of Diablo Cody in her character and to an extent Megan Fox who is definitely thrown into the movie for visual eye candy and yes it works.
The video quality on DVD is quite acceptable, although some of the scenes, more specifically the night scenes seem a little grainy at times. The audio compliments the movie as does the pumping soundtrack.
In conclusion, although I'm part of Generation Y and it seems that this film was made for us from the script, cinematography and music, I do expect a little, well, much more from my films, even with Megan Fox in it. But ironically, the stupidity of the movie actually works at times and I did find myself in hysterics in certain times. Maybe a rent before a buy!
Special Features
Theatrical Edition/Extended Edition
Deleted Scene
Gag Reel