Is your house killing you?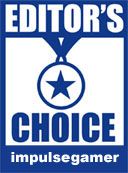 Is your house killing you is an entertaining and informative DVD about the dangers within our home which most of us (until now for me) ignore. Featuring two environmental scientists, Peter Dingle and Cedric Chong investigate a variety of "normal" family homes within Australia in order to explain why certain family members are becoming ill.
Whether it's the paint that we use on our walls, the fumes that we inhale from gas heaters, the poisonous odours from mould or the excrements of dust mites, this documentary will amaze and even shock some viewers.
Best of all, Dingle and Chong offer this documentary in an almost CSI style of investigation which gives the viewer a few tips on how to prevent the dangers that inhabit our homes and prevent them from becoming like the ones featured in this documentary series.
Driving from South Australia to Queensland in their electric powered car with the appropriate number plates of "UOK", Is your house killing you is definitely one of the better documentaries available and it's relevant and Australian, highly recommended!
DVD Special Features
Web Tips