He's Such a Girl
This romantic comedy reminds me of the saying "oh what a tangled web we weave when we practice to deceive" as we are invited into the life of Whitney (Bryan Fisher) who after the death of his father becomes even more clingy to his very attractive and hot girlfriend Taylor, played the delightful Tiffany Dupont. To complicate things even more, Whitney is quite in touch with his "inner girl" and his mother flees the country to deal with his grief... leaving Whitely alone.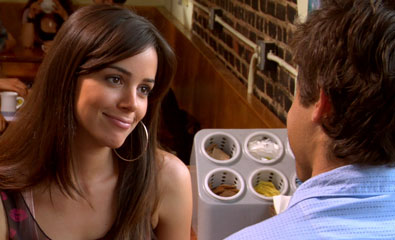 Unfortunately for Whitney, his high school sweetheart would rather explore her own dark side as opposed to being tied down to somehow who is too needy and a little too good. No, Taylor wants something more. This is where Whitley hires his best friend Aldo (Will Stiles) for assistance as he attempts to hold onto the girl of his dream and job but unfortunately his friend has the hots for Taylor. He even asks just about anyone in his life for advice as he wishes to propose to his sweetheart.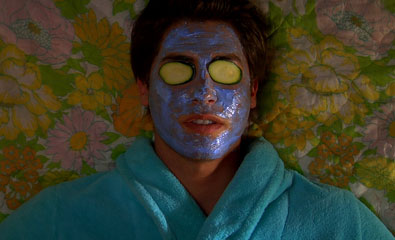 It may not be the most original romantic comedy but it's actually quite quaint that is made even quainter by Bryan Fisher as Whitney, Tiffany Dupont as Taylor and Will Stiles as Aldo. Even though the characters are clichéd, it's still one of those feel good movies that doesn't try too hard but rather stick to a tried and true formula. Definitely worth seeing when there's nothing else at the video store!