Haven the Complete Second Season
Unfortunately never having seen the first series of Haven 2, I felt a little uneasy as to whether I could grasp the previous season and fortunately as each episodes are generally standalone, the creators gave me enough information to find out what I wanted to know and more importantly enjoy the ride. The story follows a former FBI Agent by the name of Audrey Parker (Emily rose) who originally became aware of the town of Haven through one of her FBI cases. However as she investigated this case, she soon discovered that this town was riddled with an even deeper mystery. This mystery was the town of Haven itself and although it appears like a normal country town in Maine, Audrey soon discovered that this town has become a refuge to people who have supernatural afflictions.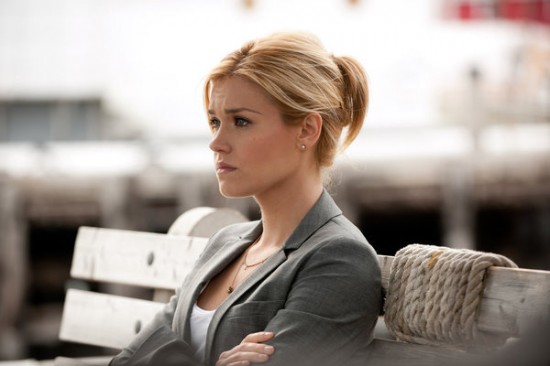 At times, Haven reminds me of the X-Files, however unlike the aforementioned series, the evidence doesn't mysteriously disappear after each episode as something concrete remains. Although the episodes are generally standalone , there are some common themes that are linked throughout the episodes like a doppelganger of our female protagonist Audrey who shares the same memories and name. Although quite troublesome for Audrey, there are darker secrets and problems in Haven such as an a supernatural outbreak inside the police station or the appearance of the dead within Haven who have come back to complete their unfinished business. The stories are definitely well crafted and you just don't know what's going to happen next which is how all good sci-fi series should be portrayed.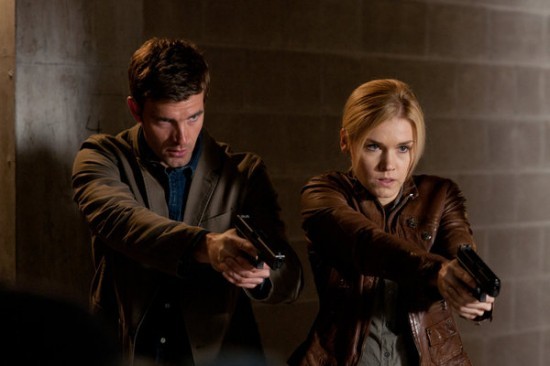 Although Haven has been dubbed as a sci-fi, I personally believe that a supernatural crime-thriller sci-fi would best sum up this very interesting series about the world of the supernatural. With such strong actors in Haven, this series could have fallen victim to one too many clichés but fortunately the creators have carefully chosen their cast such as Jason Priestly as Chris Brody, Audrey's deeply troubled boyfriend or Lucas Bryant as Nathan Wuornos, Audrey's partner in Haven. With strong writing (again) and great dialogue, Season 2 of Haven definitely sets the standard for a highly professionally made sci-fi series and considering that this genre has almost gone the way of the Dodo such as Stargate Universe and Terra Nova, I'm hoping that Haven stays.

With 13 episodes included in this 4-disc release, Haven definitely comes recommended to all lovers of science fiction that boasts some decent video and audio from the Syfy channel. In order to truly enjoy the series, I would suggest that you check out season 1 first as it does help put the characters and some of the longer stories in context. Given that, I enjoyed Haven Series 2 so much that I've hired Season 1 on DVD and I'm thoroughly enjoying watching the series from the start. Bring on season 3 because there are quite a few unanswered questions that season 2 will leave the viewer such as whether one of the main characters are actually dead and what happened to the mysterious doppelganger of Audrey... questions that will leave you wanting more!