Haunters
My word, the Koreans know how to make an intense film. From Oldboy to The Chaser to more recent outings like Bedevilled and I Saw the Devil, themes like revenge, incest, murder and self-destruction coexist in previously undreamt of proportions, creating singularly intense and frequently visceral viewing experiences that, these days, filmmakers from other Pan-Asian nations can only dream of encapsulating with such precision and ferocity.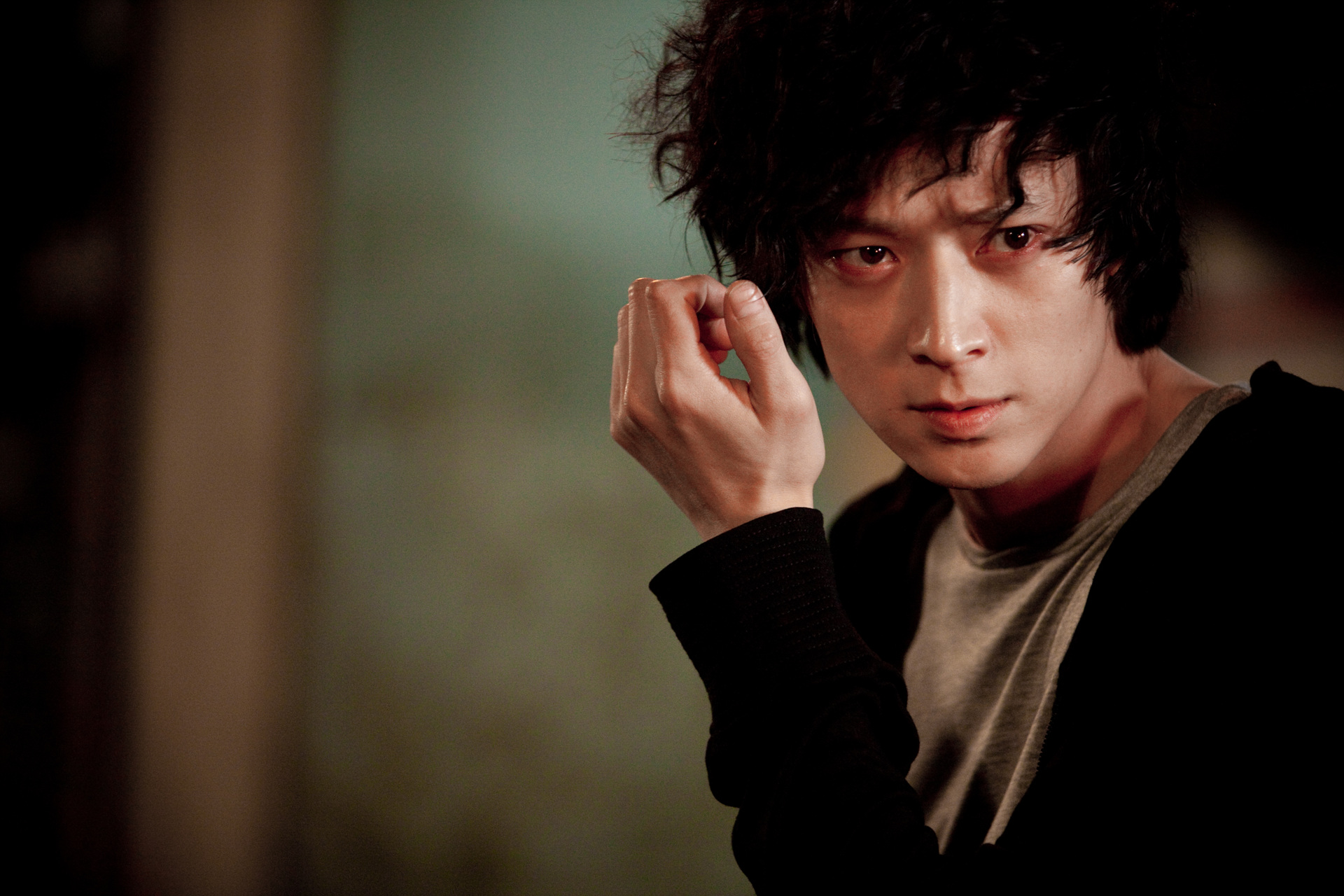 Haunters is ever so slightly more in the B-movie mould than some of its above-mentioned coevals, but it is, like most South Korean fare imported by the indefatigable folks at Madman, an ambitious and enjoyable outing regardless. Helmed by first-time director Kim Min-Suk, heretofore best known for co-writing 2008ís excellent The Good, The Bad and the Weird, the story revolves around the crippled Cho-in, who has the awesome power of being able to control the behaviour of anyone in his field of vision merely by looking at them.
Itís a power heís more than happy to abuse, and things are going swimmingly until one day Cho-in decides to rob a small pawn shop. There he encounters Kyu-nam, an employee, who for some reason proves the only person immune to Cho-inís gift. Following this realisation a monumental struggle to the death ensues, cue the tagline (ĎOne man against the ultimate evilí) and a series of effective Infernal Affairs-esque promotional stills.
Haunters gets off to a promising start, with plenty of suitably horrendous flashbacks to Cho-inís traumatic childhood, and though thereís the odd lag it manages to sustain momentum for the majority of its (admittedly indulgent) runtime. South Korean heartthrob Kang Dong Won continues a run of uncharacteristic roles as the unhinged villain, and does a fine job, and Go Soo, fresh from his mandatory two years of military service (which Kang is currently undergoing) also puts in an excellent turn as Cho-inís nemesis. A strong supporting cast lend an additional air of gravitas to proceedings, and though the effects occasionally come across a little shabby Kim nonetheless makes efficient use of his presumably modest budget. The end result might not one of the classics of South Korean cinema, but it is an energetic and frequently unsettling outing regardless.
Special Features
Deleted Scenes
Theatrical Trailer
Audio & Video
Aspect Ratio: 2.35 anamorphic
Audio: Korean DD 5.1 and Korean DTS 5.1 surround
Subtitles: English