Hamish & Andy's Euro Gap Year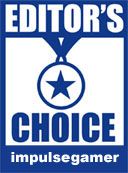 Back in 2011, Hamish & Andy's Gap Year based in the United States was one of the worst shows on Australian television. Pointless celebrity interviews and heavily scripted, it was a bad sign for Hamish and Andy's future television career. This year, Hamish & Andy's Euro Gap Year is an attempt to return to the comedy duo's winning formula, and to their huge fan base it's a huge relief. Gone are the interviews and awkward segments; what fans are given is pure Hamish & Andy, and for the most part, it's hugely entertaining.
As the title suggests, we find "Ham n' And" in Europe, travelling across the continent and engaging in some of the most bizarre cultural experiences on the planet. From men's synchronised swimming in the Czech Republic to rabbit jumping in Sweden, the situations the duo find themselves in are hilarious just on their own. The great chemistry between Hamish & Andy that has made them so popular with viewers is on display, adding further humour and an immense level of charm to the series.
Euro Gap Year is presented from Lord Stanley in East London, where Hamish & Andy introduce each segment in front of a live audience. This is where the show falters slightly, with most of the humour leading up to a segment being hit and miss throughout the series. The frequent use of canned laughter from the audience doesn't help the situation either. The final episode of the season, in which the audience is replaced with Australian Olympic athletes as a promotion for the upcoming Olympics in London, is the weakest episode over the seven week run. The blatant marketing used by Channel 9 to advertise their forthcoming coverage of the Olympics brings along with it horrible memories of Hamish & Andy's Gap Year in the US, where the duo's comedy took a back seat for heavily scripted segments. Gladly, it has been toned down since then; these segments aren't horrible, but they are forgettable when compared to the rest of them.
The DVD release of Hamish & Andy's Euro Gap Year comes with a truckload of special features, which is sure to delight fans of the series. With unaired scenes, bloopers, behind the scenes features and more, the variety in content is fantastic and the quality between the main feature and extras doesn't dwindle. Some of the best value you can find in a DVD release this month.
While only having a short run, Hamish & Andy's Euro Gap Year was incredibly satisfying, and welcome return to form for the duo, equaling the quality of content seen in their Caravan of Courage specials from recent years. Although not perfect, this show proves that Hamish & Andy are still some of the greatest entertainers in Australia, and that their switch from radio to television has paid off.