Gran Torino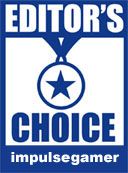 Clint Eastwood is the star and director of Gran Torino and proves that this Hollywood force only gets better by age. The story revolves around Walt Kowalski, a Korean War veteran who has just recently lost his wife and it appears his passion for life. Having little time for his children or grandchildren, his only outlet in life is his 1972 Grand Torino car which is in immaculate condition and his pet Labrador.
Kowalski is stuck in a different time period as he sees the world pass him by and he is quite disgusted by the new un-Americanism ideology of America, especially after he fought for his country and spent decades working for Ford. To create added duress Kowalski, his neighbourhood is becoming quite run down due to the changing demographics in the area and when an Asian family move in next door, he finds it difficult to hide his distaste.
Kowalski is also being hounded by the local parish priest, a request by his wife to keep an eye on her husband, however this only compounds his disgust at the world with this 27-year old virgin attempting to tell him about life and death. Things begin to change for Kowalski when he catches the teenage son, Thao (Bee Vang) of the Hmong family next door attempting to steal his car and from here an uneasy friendships occurs. Unfortunately a spanner is thrown into the works with Thao's cousins being part of a local Asian gang and when Kowalski attempts to intervene, a devastating event occurs that causes him to consider the unthinkable.
Eastwood was born to play the role of Walt Kowalski in this gripping and emotional drama that is a social commentary on ageism, racism and the collapse of socio-economic disadvantaged neighbourhoods. It's the tale of one mans redemption and how his narrow and jaded views of society will be forever questioned and changed.
On DVD, the video and audio quality nicely compliment the film with sharp images, deep black levels and a vibrant colour palette that goes hand in hand with the Dolby Digital 5.1 Surround Sound. The special features of Gran Torino are a little lacking, however it does give the viewer a brief insight into the American car culture and a little about the movie itself. Commentary by Eastwood would have been quite insightful, however unfortunately this is nowhere to be seen.
In conclusion, Gran Torino is a very moving and gripping drama that will draw you immediately from the start, even though Kowalski is quite the racist, however there is something endearing about the character and how Eastwood portrays him. Bee Vang as Thao also adds to the film as this young man who is attempting to stay on the straight and narrow, however will only survive if he has the guidance of Kowalski.
A brilliant drama that comes highly recommended from Impulse Gamer!
Special Features
Managing the Wheels: Reflected in American Car Culture
Gran Torino: More then a Car