First Light
Geoffrey Wellum was just 18 when he joined the No. 92 Squadron of the RAF and was taught to fly a Spitfire just weeks before the Battle of Britain, the 1940 aerial war with the Nazis which would eventually claim the lives of more than 800 British pilots.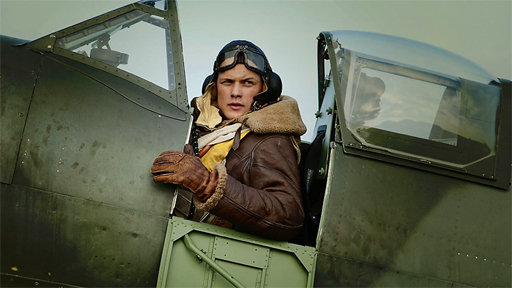 This 'dramatic documentary,' commissioned as part of the BBC's commemoration of the Battle's 70th anniversary, sees relatively unknown Scottish theatre and television actor Sam Heughan starring as the fresh-faced Wellum, whose nickname amongst his comparatively wizened pilot brethren was, predictably enough, 'Boy.' The film charts Wellum's astonishingly rapid progression from schoolboy to fighter pilot, capturing all the trepidation of his early enlistment and neatly encapsulating the terrifying drama of his first airborne tussles with the fearsome Luftwaffe.
This filmic adaptation of Wellum's daring exploits is based on his 2003 memoir of the same name (actually the book's full title was First Light: The Story of a Boy Who Became a Man in the War-Torn Skies Above Britain). It's narrated by Wellum himself and is a fitting and entertaining tribute to a young man who, like so many of his peers, risked his own life to protect those of his countrymen.
The feature itself is brief at 78 minutes and the disc contains no bonus content to speak of – an interview or two with Wellum wouldn't have gone astray – but the story itself is a lively and engaging one and fans of all things WWII will find much to recommend this heady blend of drama and documentary.