Episodes
Episodes is the new quirky comedy by writers David Crane (Friends) and Jeffrey Klairik (Class) for the BBC that propels two British writers into the world of bad US TV sitcoms. The series begins when two British writers, Sean (Stephen Mangan) and Beverly (Tamsin Greig) get poached by an obnoxious American TV sitcom producer called Merc (John Pankow) who wants them to translate their highly popular British comedy series to US TV. Their series is about a 40-something history teacher in an illustrious British private school who has the hots for the unattainable lesbian library. That's the idea anyway...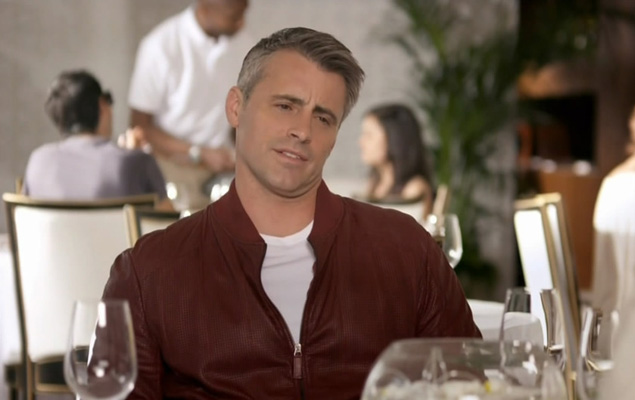 Sean and Beverly are also happily married and what turns out as the dream job for Sean, soon becomes a nightmare that is on par with a Greek tragedy as even Beverly knows it's the wrong move for them. Sean is a happy go lucky writer, however Beverly is quite prim and proper and when the Americans begin to change their original story, she finds it quite difficult to become involved in the process.
Beverly's life is soon about to be turned upside... literally. To compound the situation, the star of the British series is to be replaced by Matt LeBlanc who plays "himself" and unlike the UK series, his character is a Hockey Coach as opposed to a History teacher. Matt LeBlanc plays the a-hole perfectly! There's even some great Joey Tribbiani (Friends) references thrown into the series which is quite amusing. Of course seeing Matt LeBlanc take the piss out of Matt LeBlanc is worth the entry alone, including skits about self-penis blocking and Matt being hung like a horse.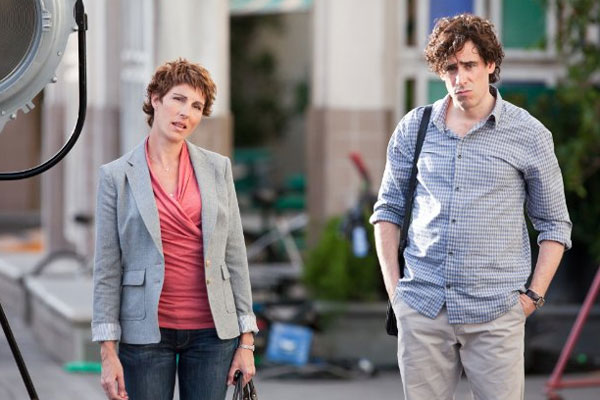 However in order to Americanise the series, the female librarian who was originally a lesbian has been turned into a straight "babe" which is as far away from the British version as possible. The librarian is played by Morning Randolph (Mircea Monroe) who has a shaded history in the entertainment business and looks considerably younger than she actually is. Morning has also made a sex tape. Another clever aspect of the series is this strange postmodernist twist which has two of the main characters, Matt LeBlanc and Beverly are in actual fact mirrors to the protagonists of the sitcom.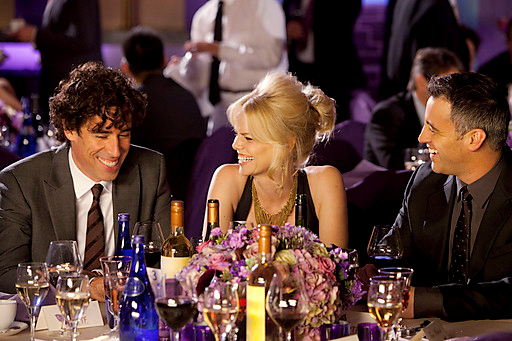 The star of Episodes however is Matt LeBlanc who plays this womanising and demeaning man who literally bumps heads with Beverly due to his bad behaviour and the bastardisation of story. To make matters worse, Sean and Matt have become best friends as the former Friends star attempts to corrupt his British Producer pal. Matt even tries to hook Sean up with Morning and although he is happily married to Beverly and refuses Morning's supposed advances, he is caught one night masturbating to her sex video. Without spoiling the series, Episodes is a quirky BBC comedy like The Worst Week of My Life and the series really makes fun of the American TV industry which uses just about every stereotype.
The biggest letdown to Episodes is the revelation at the end which really throws a spanner into the works. Fortunately a series two of Episodes has been made and let's hope the stars of this series can continue this amusing and quite smart comedy series.