Based on the popular light novel series by Ryohgo Narita, who also penned the much-loved Baccano, Durarara!! is as frenetic and action-packed a series as the two exclamation marks in its title and its author's artistic pedigree would suggest.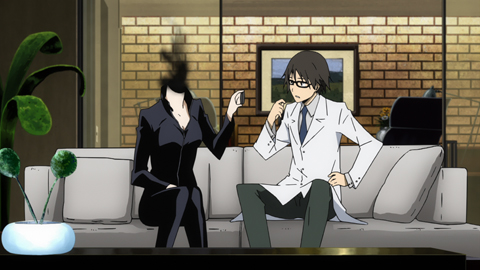 Like the source material this 2010 anime adaptation takes place in the gritty Tokyo suburb of Ikebukuro and follows the exploits of high school students Mikado and Masaomi, both of whom will go on to become the leaders of rival gangs, the Yellow Scarves and Dollars.
Durarara!! takes place almost exclusively in the seamy underbelly of the city, a lawless realm in which carjackings, kidnappings and mass suicides are casually discussed over coffee and where violence is a daily, even hourly, occurrence. The deceptively innocuous animation style and cover artwork mask what is really quite a violent series, with many of the principal characters full of regret in spite their youth and with things in Ikekeburo frequently spiralling out of control.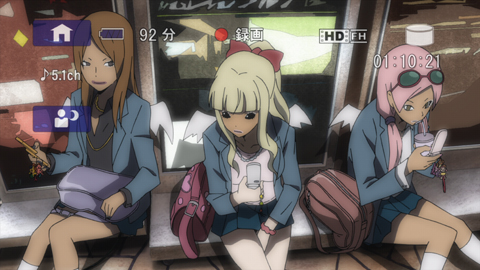 The third and final instalment of this really rather singular series contains the final seven episodes and a bonus episode, number 25, which takes place after the 'Gang War' story arc and was originally only available on Japanese DVD editions. This comparatively light-hearted coda proves a satisfying counter to the drama and calamity contained in the preceding episodes, and after so much emphasis throughout the series on character development and back stories the closing episodes boast a pleasing emphasis on plotlines, snappy dialogue and an abundance of present-day action.
Replete with pop culture references, anime in-jokes and a headless motorcycle riding ghost as a central character, Durarara!! is a snappy and sharp-looking series which boasts dark humour and thematically complex plotlines in roughly equal measure. It's perhaps a little harder to warm to than Baccano, thanks in part to the fact its characters are such a patchwork of moral ambiguities, but there's still plenty to admire, and never so much as the hint of a dull moment in sight.