Community Season 3
A must see show, if you already watch it, a pat on the back for you. But if you don't, read on and be enlightened.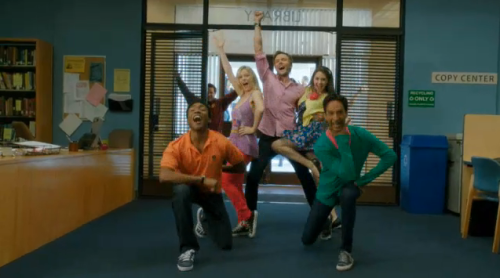 Continuing on from the previous series Community series 3 follows the infamous study group from Greendale Community College that consists of Jeff (Joel McHale), Britta (Gillian Jacobs), Abed (Danny Pudi), Shirley (Yvette Nicole Brown), Annie (Alison Brie), Troy(Donald Glover) and Pierce(Chevy Chase) in some of the oddest adventures that have ever hit the small screen.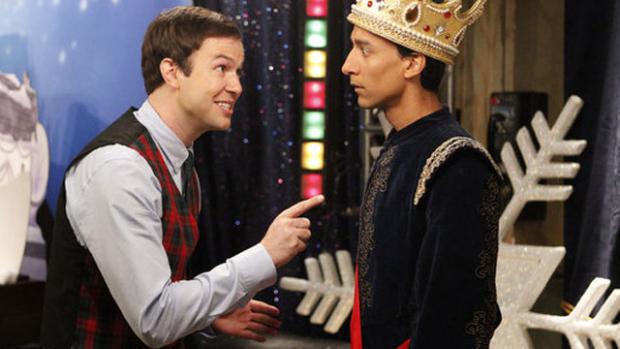 The third season of the great pop culture based hilarious sitcom. What a mouthful. But no joke this show is something unique, there is nothing like it on air at the moment or in recent times, except maybe family guy, but that's a cartoon, however that's what I would compare Community too, an over the top cartoon. Like the previous two seasons, the third season is full of episodes that are sure to be instant classics. One episode in particular "Basic Lupine Urology", has a death of a yam that merges Community with Law and Order to one magical mix of awesomeness that has got to be on of the best episodes of the entire series, other notable episodes are"Curriculum Unavailable" (a clip show featuring scenes we've never seen before), "The First Chang Dynasty" (which spoofs numerous heist movies) and of course "Digital Estate Planning" (places the group video game).
While the show does change from episode to episode it does have reoccurring themes, love interests, relationships and drama but it never loses its charm. Community always references different movies and TV shows, from batman to pulp fiction the show never fails to bring a smile on your face, even if you don't get the reference.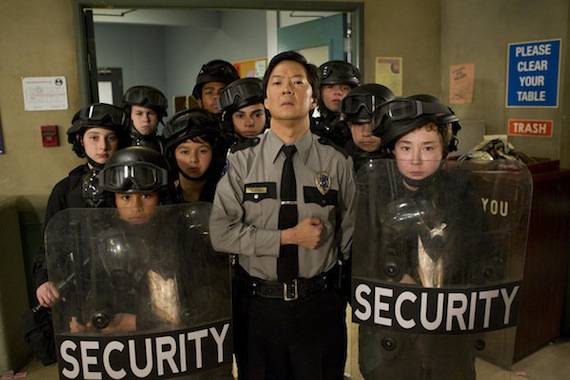 Every actor deserves a mention here for great acting and chemistry, the writing is just superb, Community has constant laughs throughout every episode. It's a big surprise that the show is struggling to keep going, from going on hiatus numerous times, to Chevy Chase's blow outs with creator Dan Harmon, then there's the lack of viewers actually watching the show. Community continues to shine and it would be a real shame to see it go.
Community season three while near perfect does have some flaws, and that lies in the direction they have taken old man weirdo, Pierce Hawthorne (Chevy Chase). He appears to be drifting to the villain of the show, while that does bring laughs; I loved him when he was just throwing in awkward one liners and sexual innuendos. Now he does everything in his power to stop the group from doing...well...anything. his character development seems to be just left behind and used when they need him, like a plot hole that needs filling, get pierce, he fits just fine. But that minor gripe doesn't take you away from the show, but it does explain his recent departure from the show.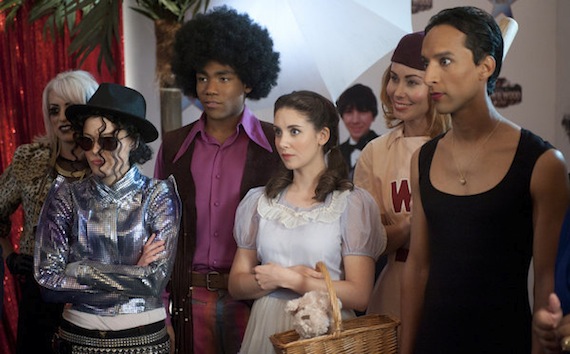 Community is one of the few shows I won't try to explain to get someone to watch it, I will just say, go get it, watch it and love it just like I do!
Not only do you get a great series with this DVD boxset, you get hours upon hours of extras, including commentaries for every single episode which are beyond awesome and hilarious and a must watch slash listen to for any fan, also included are outtakes and deleted scenes and even featurettes for a couple of particular episodes that are cheerfully well done.
One thing is for sure that this boxset is one of the must haves this holiday season!