Come Fly With Me
(2 DVDS)
Having debuted on Christmas Day in 2010, Little Britain stars Matt Lucas and David Walliams' next move—after the live shows and a US version—is largely successful. In the excellent one-hour behind-the-scenes bonus, they are quite adamant they wanted a clean break with the phenomenally successful show, which spawned numerous catch-phrases and iconic characters.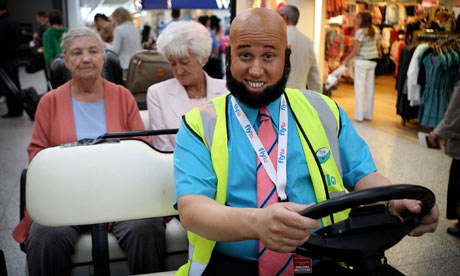 Set in a fictitious airport in the UK (but impressively shot in and around several real terminals), we are again given a hyperbolic peek into different layers and people of British society. Come to think of it, the airport is great place to look at them, because these days, most people do fly. Most of the characters are grotesques, physically and morally. We have the pompous owner of a very budget carrier, we have the super-gay flight attendant who will stop at nothing, the bitchy check-in girls, the lazy coffee-stall woman, the dodgy immigration crypto-fascist, the father and son baggage 'handlers' plus numerous others.
Anyone familiar with the duo's comedy will not be phased by the morbid humour. If anything, it is slightly toned down in Come Fly With Me, the result being that the show is more anchored in reality. It reminds the viewer of all the nuisances of airports and flying, from the queues to economy seats to the envy we have for those in business or even first class.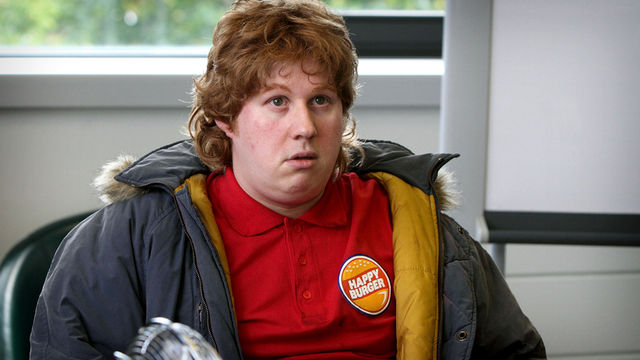 Narrator Lindsay Duncan's soothing, authoritative voice is just right. This mockumentary takes itself quite seriously, in the vein of such shows as Airline and many others.
The bonus features include the one-hour 'Come Fly on the Wall', which is both a behind-the-scenes and an interview with the two stars about their writing, ideas and performance and is very interesting, a photo gallery and five BBC One Christmas Idents. Sound is Dolby 2.0, which should have been surround. The image quality is very clear, which is increasingly the case these days for TV, having been shot in high definition.
I would recommend it for those familiar with this type of comedy or for those wanting to get into it.