Cloudstreet (2011)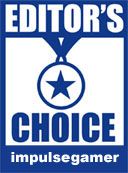 This year, Australian TV drama delivered quality. Without the ugliness of the Underbelly industry, we have had two major book-based shows: The Slap and Cloudstreet. The latter's director, Matthew Saville, also worked on two episodes ('Connie' and 'Harry') of the former, so good on him.
Tim Winton's novel is a solid fixture of many school English syllabi, making it a familiar friend of many Australians. And rightly so. A tale of two families (the industrious Lambs and and the easy-going Pickles) in a 'a living, breathing house' through the sheltered Menzies era of Australia on Cloudstreet on Perth's rim, close to the all-important river, is charming, beautiful and elegant.
Told with masterly, relaxed ease, the years go by as two disparate families live together under one roof. Like their respective gardens, one prospers through small business (that thoroughly Australian pursuit so admired by former PM John Howard) while the other succumbs to games of luck and liquor. Through it all, their children grow up and confront the world outside and the one inside their unusual home.
Originally airing only on Foxtel's Showcase channel in three parts, Cloudstreet is presented on DVD in full, lush colour and sound. The performances are all good, especially the lead matriarchs Oriel Lamb (Kerry Fox) and Dolly Pickles (Essie Davis is also on The Slap).
The two families are united in a poetic and fitting act. There is ample magic realism (in my opinion, the story would have worked just swell without talking pigs and mythical, wise indigenous intrigue) and plenty of emotive moments dealing with life's inevitable stages. This is a special show about a very particular time and place in Australia which resonates with the here and now and the world over through the beauty of its narrative.
Extras seem to be teasers which were on Foxtel. There are behind-the-scenes and interviews which jarringly get used and reused in different bonus clips. These include the trailer, Introducing the Lambs and the Pickles, About Fish, About the Characters, Creating the Music, From Novel to Script to Screen, Creating the world of cloudstreet, Creating the Magic, Creating the Sound, and Behind the Scenes.
The sound is Dolby 5.1 or stereo and there are captions for the hearing impaired and aides for the vision impaired.
I had a great time watching this landmark mini-series and recommend it strongly.