Perhaps best known for the Long Way Round and Long Way Down travel documentaries filmed with his close friend Ewan McGregor, Charley Boorman has come a long way since his brief appearance as a child in his father John Boorman's classic film Deliverance; in collaboration with director Russ Malkin, Boorman has documented his travels around the world on his beloved motorbike for the entertainment of the home viewer. The well travelled pair returned to our screens with their new series Extreme Frontiers, first tackling the scenic wilds of Canada before setting off to South Africa for this release.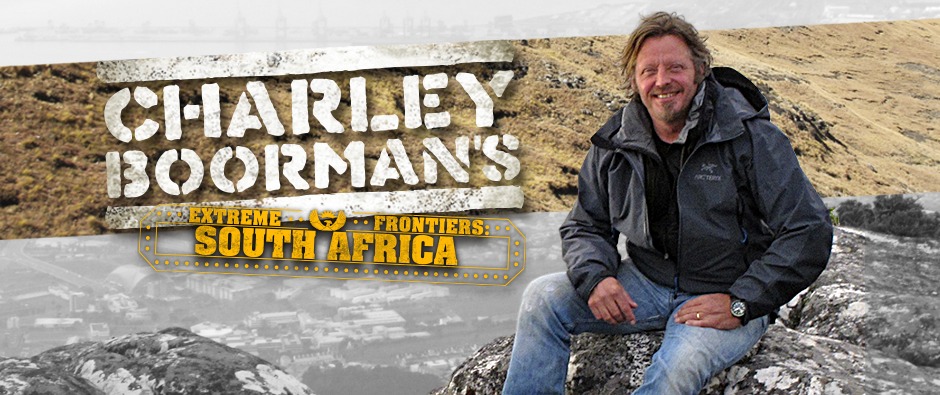 One of the main draws of Boorman's travel documentaries, aside from the gorgeous locales of course, is his everyman sensibility, which is on full display in this leg of his travels. His enthusiasm for venturing to new locations is infectious and this sense of wonder is relayed to the viewer to great effect, turning the experience into one where you feel as if you're tagging along for an adventure with an old friend.
The biking aspect of the journey takes a bit of a backseat this time to the splendour of the locations this time around; Charley and Russ commandeer a bike each to travel from place to place and are closely followed by a 4WD towing a trailer in case of emergencies. Ironically Boorman and his crew end up facing issues with the emergency trailer itself quite early on in their journey, in scenes that will be familiar to many who've had a trailer malfunction at the most inopportune of moments.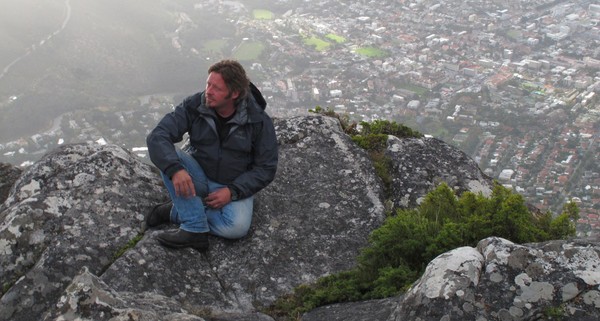 The series opens with Boorman abseiling down the face of a 3500 foot mountain, with a massive drop into thin air about fifty feet down; this is an awe inspiring way to open the program and it only gets better as the series progresses. Throughout the six episodes included on this release Boorman cage dives with Great White Sharks, explores the health benefits of natural sulphur springs, visits the prison that housed Nelson Mandela and navigates the dizzying heights and narrow roads of the notorious Sani Pass, made even more dangerous by the presence of ice.
These examples are just a small taste of the adventures Boorman embarks upon, with an entertaining mix of cultural exploration and risk-taking endeavours serving to keep viewers on the edge of their seats whilst educating them on the finer points of South African life. The series closes out with Boorman heading the vanguard of a 300 strong convoy of bikers as they journey through the beautiful backdrop of Cape Town.
Some of the tamer segments can admittedly be less interesting than the more "extreme" scenes featuring Lion hunting, Crocodiles, Hippos and other potentially life threatening encounters, but Boorman's obvious passion for his job carries the program along admirably. Interesting little asides such as his flirtatious interactions with a jovial petrol station attendant and a touching encounter with a mother who lost her daughter to H.I.V adds a human element to the program as Boorman immerses himself in the customs of the South African people, offering an outsiders perspective on a way of life unfamiliar to many viewers.
Madman has released the series with an extremely competent transfer with no signs of compression or crushing evident and a crisp and clear audio track. The visual quality really serves to illustrate the profound beauty of the environments and the terrific camerawork by Russ Malkin and his crew. One curious thing that I did notice was although the runtime of each episode is stated at 52 minutes on the back of the cover, they actually run closer to 45 minutes in total.
Special Features
There are no special features included on this release, unless you count subtitles for the hard of hearing.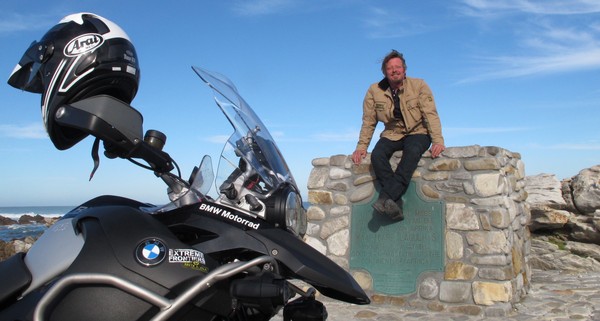 Final Thought
I'm not exactly the biggest fan of Travelogue programs, in that I rarely seek them out of my own volition (Although Wildboyz was a guilty pleasure of mine for a while there), but I found myself really enjoying Extreme Frontiers – South Africa. The highlights of the country depicted in the series are much more lush and beautiful than I realised and its rich culture and fascinating history makes it an ideal choice for Boorman and Co. to explore in their unique style and going some way to show a different side of the country, dispelling the perception that South Africa is defined almost by its reputation of being dangerous for travellers.
As mentioned above, the show isn't really heavily focused on the travelling by bike format the Long Way Round series was famous for, instead relying on the different distinctive experiences the country offers to adventurous travellers and Boorman's exciting – and occasionally life threatening – participation in these.
Stylistically Reminiscent of shows like the Billy Connolly World Tour programs, Charley Boorman's Extreme Frontiers – South Africa is a consistently entertaining and informative series that will appeal to armchair adventures and travel aficionados alike.