Call me Fitz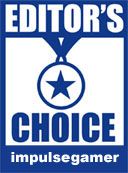 Richard Fitzpatrick (Jason Priestley) is a used-car salesman. He's also a self-centred, sleazy, morally bankrupt, sex-crazed, womanising, substance-abusing a-hole! But damn, he's hilarious to watch.
His name is Richard Fitzpatrick - but you can call him "Fitz"
After one of his less than decent attempts to sell one of his used autos ends with a destroyed car, a woman in a coma, he returns to work to find a new member to the sales staff and self-righteous do-gooder- Larry (Ernie Grunwald). After a confrontation, Larry says that he is Fitz's conscience manifested, here to save him from his downward moral spiral and to help him become a good and decent human being.
Jason Priestley as Fitz is the show's backbone. If the person playing Fitz couldn't pull off the character, then the show would fall to pieces, but Priestley nails it. He takes a character who is morally bankrupt and a person who we wouldn't like or want to be around in real life and just makes him so larger than life and likeable!
Most episodes revolve around Fitz getting into schemes for his own benefit, with Larry trying to stop him, but always seeming to get dragged into them. Fitz and Larry are two sides of the same coin. Fitz is all the wrong, filth and self-preserving side and Larry is the upstanding, selfless, good and moral side, with the two clashing with hilarious results.
The show is very well written! It's witty, clever and downright hilarious! Everyone involved adds their own energy to the show. All parts are well written and acted, including the supporting cast. Though the show may not appeal to everyone. It is fairly crass and has a good share of sex, drinking, swearing and drug use. It's in the vein of Californication, but with less drama and way more comedy.
Special Features included are:
* The Genesis of Fitz
* The Casting of Fitz
* Blooper Reel
* Season 2 Sneak Peek
Call me Fitz is a very funny show, with a surprisingly likeable lead. Dark at times and very crass. It won't appeal to all the masses, but those who get it will love it!
Ringa-ding-ding, baby. Ringa-ding-ding