Californication Season 5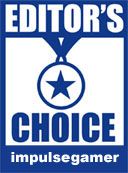 Californication is another in a long line of shows that succeed in making you root for a morally reprehensible character completely devoid of ethics, with David Duchovny's Hank Moody sitting comfortably in the anti-hero ranks with Tony Soprano, Walter White and 'Nucky' Thompson, albeit without the overtly criminal leanings... Although he DID get arrested for the statutory rape of an underage girl.
Season five kicks off with a flash forward, a device that has been used in a myriad of shows in an attempt to revive a flagging formula, and it pays off in spades here. Coming to the end of his three year parole and self imposed exile in New York due to the aforementioned statutory rape, Season 5 sees Hank returning to his old stomping grounds of L.A, spending most of his time trying to wriggle out of a screen writing assignment for volatile raptor – That's rapper turned actor – Samurai Apocalypse, whilst contending with his daughter's arrogant boyfriend, the antics of his sex mad agent/ best buddy Charlie and the ramifications of certain decisions he made whilst in New York.
Oh, and to top it all off, he decides to have an affair with the notoriously jealous Samurai Apocalypse's partner/ music protégé. If there's one thing Hank's life certainly isn't lacking in, it's drama.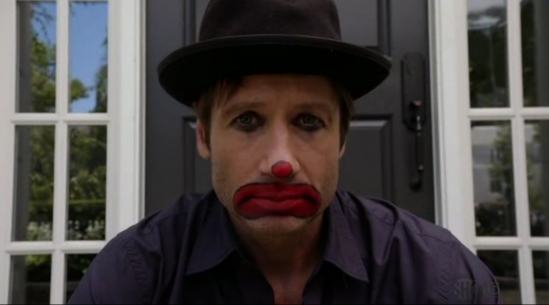 Although it could be argued that one thing the protagonist IS lacking is a moral compass, this season starts to rectify this inherent character flaw, to varying degrees of success. Hank's a lot less confrontational this time around, actually taking into account the feelings of those around him and acting accordingly. We're also given a bit of insight into his initial foray into the glitzy glamour of the entertainment industry and the beginning of his descent into the decadent and hedonistic Hank we all know and love.
Episode Listing:
JFK to LAX
The Way of the Fist
Boys & Girls
Waiting for the Miracle
The Ride-Along
Love Song
Here I Go Again
Raw
At the Movies
Perverts & Whores
The Party
Hell Ain't a Bad Place to Be
Video & Audio Quality
Video quality is crisp and clear, with no signs of compression artefacts. The colours are rich and vivid and the transfer offers a viewing experience that's nearly on par with Blu-ray.
Audio is equally as impressive; as is expected from Dolby Digital 5.1, the clarity is exceptional and the levels are spot on, with no sudden increase in volume from dialogue scenes to the impeccable soundtrack. Subtitles for the hearing impaired and speakers of other languages are also included.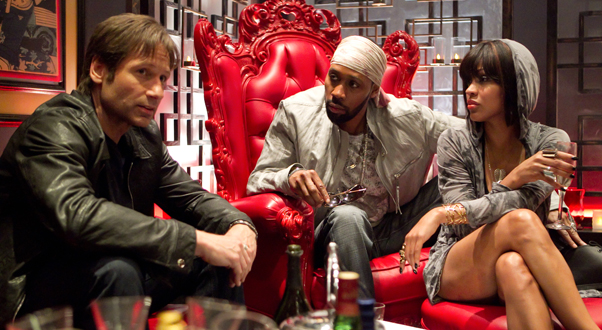 Special Features
This is where the set falls short. Although not a necessity, I find that commentaries and special features can enhance a show immensely and add an extra incentive to purchase for those of us who may have seen the entire run of the season on television already.
This release has a handful of underwhelming features that don't really serve to offer much insight into the creative process of the show, although an extremely brief featurette on the wardrobe department does at least offer a glimpse behind the scenes. Most incongruous is a ten minute feature on mixing cocktails based on specific characters on the show – An interesting concept, but rather boring to watch. The rest of the special features are rounded out by clip collections and a trivia game.
List of features:
Costuming Californication (6:21)
Chic Mixology (10:20)
Seven Tips For Healthy Parenting, By Hank Moody (2:03)
Santa Monica Cop (1:07)
Califunication – Trivia game
Final Thoughts
Coming into its fifth season, you probably already know whether or not you're a fan of this show. If you are, you'll be relieved to hear that the sharp writing and witty ripostes between characters is as good as ever. Less effective, but still amusing, is Samurai Apocalypse and Hank's tentative bromance, which is a powder keg ready to explode, especially when Hank's appropriation of African American patois constantly grates on both his compadre and us, the viewer. But these are minor niggles, and the show still excels at what it does best: Mixing ridiculously funny and smutty scenarios with moments of pathos that can genuinely catch you off guard – Hallmarks of any great series.