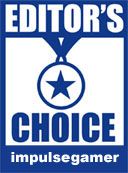 Originally I missed Californication when it aired on Channel 10 in Australia, however all my friends and colleagues were raving about this entertaining series about a middle age "womaniser" who was caught between a rock and a hard place. They told me to watch it, I declined and now I'm finally seeing what the fuss was about... and boy was I stupid for missing it the first time.
Starring David Duchovny (X-Files) as Hank Moody, a one-hit wonder novelist who is still attempting to live in the fast lane but is also juggling being a part-time father and also likes to play the dating game. Torn between his need to be a father and also his ex-partner Karen (Natascha McElhone), Hank's life is far from perfect.
After Karen's betrayal of Hank, he has turned to sex and more specifically married woman as he plans to vindicate this betrayal. This new life for Hank is also impacting his ability to write a new novel and is effecting his estranged relationship with his daughter.
To compound the situation, he still has feelings for Karen that truly makes this one of the most witty, entertaining and inspiring comedy series of the year that we would highly recommended to those who have missed this series the first time on TV, it's priceless! With all the quirkiness of Seinfeld and the love life of Sex and the City, Californication is about how we portray life and how we arrive at our destinations, intended or not.
Great picture quality and audio quality, Californication also comes with the original pilot plus some great commentary and interviews to neatly round up this presentation. Depending on which version you purchase, you even get a complimentary g-string!
Episodes:
Pilot
Hell-A Woman
The Whore of Babylon
Fear and Loathing at the Fundraiser
LOL
Absinthe Makes the Heart Grow Fonder
Girls, Interrupted
California Son
Filthy Lucre
The Devil's Threesome
Turn the Page
The Last Waltz
Special Features: