Bruce Lee 40th Anniversary Commemorative Collection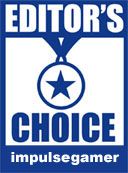 In his 32 years, Bruce Lee achieved more than most people could hope to accomplish in several lifetimes.
In addition to being the first Chinese movie star to achieve recognition on his own terms, Lee was an accomplished writer and philosopher, a pioneer in the fields of diet and nutrition, the world's most highly paid (and highly regarded) martial arts instructor and the founder of his own school of martial arts, Jeet Kune Do, or The Way of the Intercepting Fist. His self-discipline and physical prowess were legendary – few are unfamiliar with his famed one-inch punch, thumb and forefinger pushups, and other feats of superhuman strength, and even 7-time Mr Olympia Arnold Schwarzenegger described his martial arts counterpart as 'one of a kind… an idol.'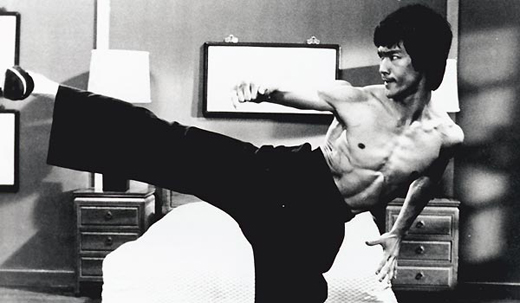 To commemorate the 40th year of Lee's untimely passing, Beyond Home Entertainment have released a bumper 7-disc collection of some of Lee's most well-known films, laden with bonus features and housed inside a handsome collector's tin. Included are the special collector's editions of The Big Boss (1971), Fist of Fury (1972), Way of the Dragon (1972), Game of Death (1978), Game of Death 2 (1981), bonus discs crammed with special features, and the set also comes with four inspirational postcards adorned with some of Bruce's weightier philosophical sentiments.
The compilers have departed from the canon somewhat in including the 1981 oddity Game of Death 2 in lieu of Enter the Dragon, particularly given that Bruce Lee's role in the former was composed entirely of archival footage, but the rest of the set is top notch and the hours of bonus content mark it as an absolute must-see for Lee devotees. Interviews with Lee's family members, friends, mentors and co-stars make for compelling viewing, and are thoughtfully interspersed with sparring, training and rehearsal footage (yes, including several takes of the infamous one inch punch).
The films themselves are presented in an anamorphic 2.35 or 16:9, and all feature remastered two-channel English and Cantonese audio dubs. Picture quality is fairly good – Lee's films have always showed their age, even restored as here, but this Commemorative Collection nonetheless shows them looking and sounding their best in years.
The full breakdown of this comprehensive and thoughtfully compiled set is:
Disc 1
The Big Boss
Audio Commentary by author and Hong Kong movie expert Bey Logan
Production Photo Gallery
Animated Biography
Trailers
Disc 2
Fist of Fury
Audio Commentary by Bey Logan
Animated Biography
Trailers
Photo Gallery
Interview with Max Lee (18:36)
Interview with Tony Liu (13:17)
Disc 3
Way of the Dragon
Introduction by Bruce Lee's brother Robert Lee
Disc 4
Interview with actor Bob Wall (34:04)
Interview with Lee's friend and confidant Pat Johnson (27:11)
Interview with martial arts Master Hwang In-Sik (15:41)
Interview with Robert Lee (18:37)
Interview with Way of the Dragon production manager Chaplin Chang (25: 31)
Interview with actor Lau Wing (45:49)
Interview with producer Louis Sit (11:18)
Trailers
Production Photo Gallery
Way of the Dragon Film Notes
Bruce Lee Screen Test (11 mins)
Biographies for Bruce Lee, Chuck Norris, Bob Wall and Nora Miao
Disc 5
Game of Death
Deleted Scenes
Audio Commentary by Bey Logan
Animated Biography
Disc 6
Game of Death Retrospective
History of Jeet Kune Do
Photo Gallery
Trailers and TV Spots
Biographies
Jeet Kune Do Seminar
Interviews with Taky Kimura and George Lazenby
Game of Death Out-take Montage (3:39)
Legacy of the Dragon Documentary (46:49)
Disc 7
Game of Death 2
Picture Gallery
Trailers
Biographies of Ng See Yuen and Hwang Jang Lee
Interviews with Roy Horan and Casanova Wong
Four Deleted Scenes
Audio Commentary by Bey Logan and co-star Roy Horan