Boston Celtics - The Essentials: The Boston Celtics 5 All-Time Greatest Games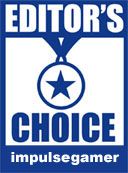 In the 1960s the Boston Celtics established what is arguably the most dominant dynasty in the history of organised sports, winning 11 Championships in 13 years, including six over arch rivals the LA Lakers and an unprecedented eight straight rings between 1959 and 1966. The legacy they created resounded through subsequent decades, and with the emergence of Larry Bird and Magic Johnson in the 1980s the stage was once again set for a decade of epic rivalries and legendary Finals battles between the Celtics and the Lakers.
Boston Celtics - The Essentials focuses mainly on the Celticsí 1980s resurgence and their more recent return to prominence. Included in full are three games from the era of Bird, Kevin McHale and Robert Parish, and an additional two from 2008, when Boston won their 17th NBA Championship:
Game 1 (1984): Eastern Conference Semifinals Game 7 vs. Knicks (Larry Bird scores a triple-double)
Game 2 (1986): NBA Finals Game 6 vs. Rockets (3rd Championship of the Decade)
Game 3 (1988): Eastern Conference Semifinals Game 7 vs. Hawks (Bird battles Dominique Wilkins)
Game 4 (2008): Eastern Conference Semifinals Game 7 vs. Cavs (Paul Pierce comes up big)
Game 5 (2008): NBA Finals Game 6 vs. Lakers (Banner 17 for the Celtics)
Though itís impossible to boil down an entire 50 year franchise to a mere five games those on offer here here are pretty well chosen, and prove representative of everything that made the Celtics a great team - sure a couple of examples from the Bill Russell era would have been welcome, but thatís why God invented YouTube. Larry Bird fans in particular will have a field day reliving some of his greatest individual performances, and present-day fans likewise wonít object to the tastes of modern glory presented on Discs 4 and 5.
From a technical standpoint the set is also a winner. Aspect ratio varies from a standard, perfectly serviceable 4:3 on the older games to a crisp 16:9 on the two newies, and the audio track is a clear and robust 2.0 throughout. With a running time of around 8.5 hours, this is one box set that will keep fans of this storied franchise plenty busy, and the games are so well chosen as to be eminently re-watchable. Great value, and another standout addition to the Beyond NBA catalogue.